So its out, its on, and its playing. The hyped Battlecast Primetime or  "C&C TV" is available to download in HD or stream in flash via the Command and Conquer website, here.

So, what does it cover?
Well, in a format as to what I'd describe quite simply as cheesy american style TV, including plenty of adverts, is a collection of "Apoc's Community Corner"
(which reminded me of the 1990's style children's TV which was always filmed in the box-cupboard), C&C News (covering the 1.07 Patch, Mod SDK and the expansion "Kane's Wrath"), a Joe Kucan Interview and Battlecast Primetime Match.

I found it entertaining, cringeworthy at times, but entertaining, and it was interesting to see the concepts for the new expansion "Kane's Wrath", as well as their notes of how, they have tried to implement a lot of community comments and suggestions through the expansion, as well as it covering the time between the second tiberium war "C&C:Tiberian Sun" up to Tiberium Wars, and beyond.

A concept from the Battlecast: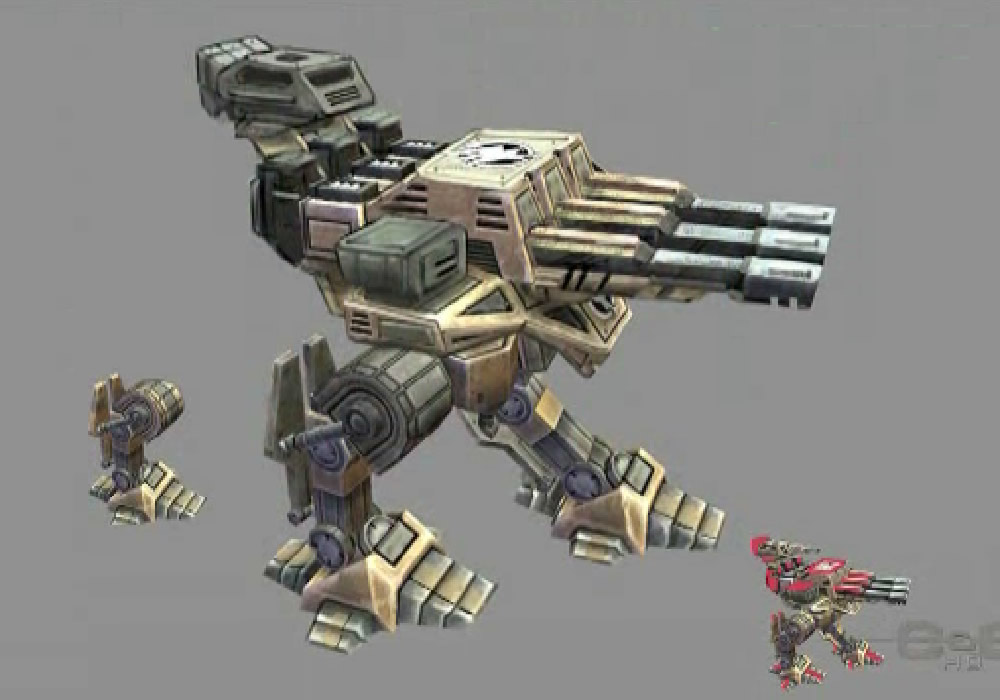 An Overlord Juggernaught? Check out more captured here.

Go check it out for yourselves. You can't knock it until you've at least seen it. And if what they say is true about the expansion pack, it may help change a few peoples opinions of Tiberium Wars, and C&C's future.