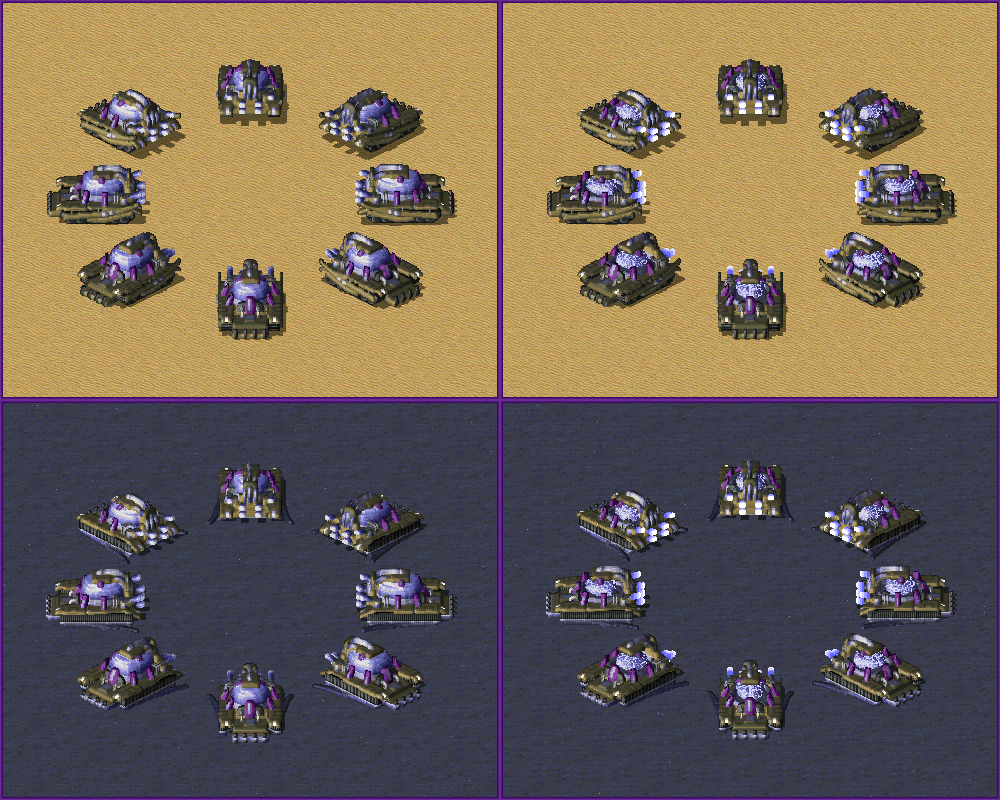 Old Graphics:http://media.moddb.com/images/mods/1/21/20827/mind_0000_prev.png



Mastermind




Affiliation:

Syndicate


Primary Weapon:

Mind Control


Role:

Support Super Tank


Cost:

1750


Speed:

Average


Armor:

Heavy Plating


Movement:

Amphibious


Requirements:

Machine Junction & Cabal Laboratory


Additional Info:


- This Unit is exclusive to the Psychic Enclave
- Omnicrusher
- Can deploy to mind control faster
- Immune to Psionics
- Immune to Vehicle Sniping
- Can gain Experience (Controlled Units confer partial experience to the Mastermind)



The Mastermind is the Super Tank of the Psychic Enclave.  Within its large glass dome it houses a giant mutant brain that is able to mind control enemy units. Rumored reports and intel have said that the brain is created by extracting brain matter from dying psychic soldiers within the Syndicate or "Volunteers" from the Local Populace. Whatever method it might be the brain matter is then grown in a tissue culture.  Once enough mass has been accumulated the Giant Brain is then placed inside a specialized tank chassis that provides the brain life support & mobility. The Mastermind dwarfs most vehicles allowing them to easily crush smaller vehicles in their way.  Due to some unseen conditioning brought on by the process of growing the brain, Mastermind "Pilots" have an unnatural want to rapidly control as much targets as it can. Perhaps as a way to regain consciousness on the original host or something more insidious. The Commander can take advantage of flaw by coercing the Mastermind to further increase its fire rate by deploying. Regardless of how the flaw manifests on the Mastermind, once it has taken control of more than 3 targets it will start to overheat and explode ramping up in damage the more targets it puts under its hive mind. Despite its size the Mastermind is also capable of moving over water thanks to anti-gravity panels installed onto its treads.