As requested, here a bigger version of the Kodiak.
It has no damage frames, no remap, no activeanim and no buildup.

I would suggest a 6x4 foundation or splitting the unit/building up into smaller parts and then use several smaller foundations.

\Edit
even bigger version attached.

\Edit
improved version further down below.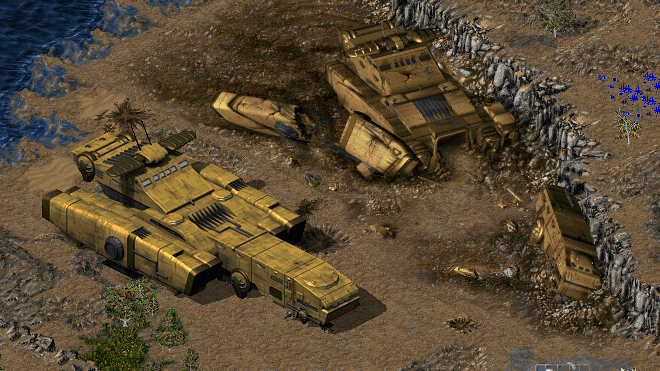 mirrored version on the next page.