I've been working in silence for the past while on version 2.3 and have completed much work since last update. I've began to tackle structure design even though it appeared intimidating with all the work that goes into a single building. Today I will show you a few changes to the Brotherhood I think you'll like, so lets get started!

One of the structures in previous version that was never touched was the Stealth Generator. There are a few issues I had with it and here they are:


Expensive and energy costly when constructed, which lead to low power quite often when building it.


Takes up too much space when placed near the base entrance.


Too often I would construct and misjudge the distance of the stealth radius, then leading to one important structure I had planned on cloaking being one tile too far away.


My base is not always constructed in a circular fashion, so building several Stealth Generators to cover every oddly placed building was not worth it.


May I introduce the new Stealth Generator Hub and Emitter Pylon system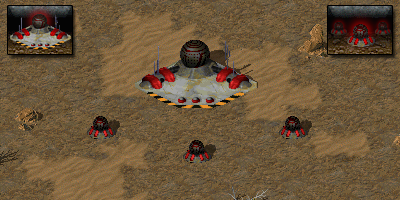 .


This new Stealth Generator Duo System fixes all these issues and allows for more flexibility, let me explain. The Stealth Generator Hub is the main stealth structure that enables you to construct all stealth technology as well as the emitter pylons. The Emitter pylons which are small in size are the stealth emitters and can be placed wherever you wish with little encumbrance to space. The Stealth Generator Hub is larger yes, but can be placed out of the way in the back of your base. The stealth generator hub will cost $1750 and be low on energy consumption, while the emitter pylons are only $750 but high in energy consumption.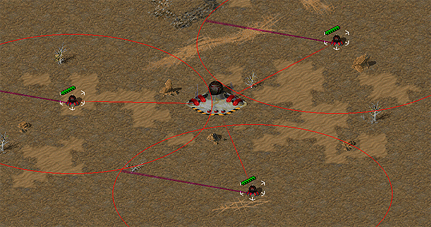 This allows you hide more critical base structures first and allows for a smaller increase of power consumption per emitter. This also allows you the shape the stealth radius much more effectively to the size and design of your base. Both structures come with quality build up animations and lighting effects to fit perfectly with the original Nod theme.
In addition to the new Stealth Generation System I've Overhauled the lighting animations on all Nod structures to you give the base a much more active feel:
New Nod Base Lighting in update 2.3 - Mod DB
I've also redesigned the Obelisk of light full with buildup, online, and and charge up animations to make it look more intimidating. The lights and charge up crystal stay at full brightness even on dark maps.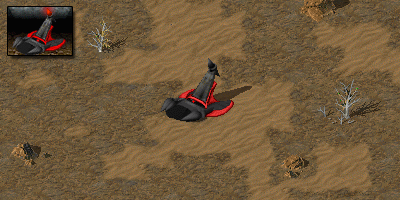 This is but a glimpse of the changes made to the new version of the game so get excited, because next update we will take a look at GDI which has seen MUCH MORE changes than Nod with several new structures, graphics overhauls and lighting animations!