Now that Nod has seen improvements to base structures it's time for GDI to receive a long overdue overhaul.

GDI's counterpart to the Temple of Nod was the Ion Central Command, which in scale and grandeur was lacking, so I fixed it!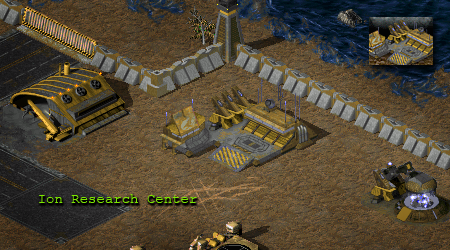 Now it is the Ion Research Center, which in the future will have an attachment added to it. It also comes with a fully finished build up animation as with all the new structures I am introducing!
Next we have the new signature array which replaces the spotlight towers and acts as a sensor to stealthed and subterrainean units. Don't worry the spotlight tower will be available in the new skirmish options, but more on that in a later update.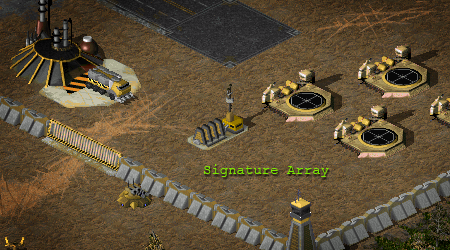 Though the component towers were once a staple for GDI they are no longer, they are being replaced with the new Vulcan Turret and Rocket Tower. The Vulcan turret is much lower in height and the Rocket tower is much higher giving a great base defense aesthetic as well as attaching properly to the wall. GDI now has only 2x base defenses as the Rocket Tower also fires upon aircraft while Nod will remain having 3x. They are not as powerful overall vs the nod base defenses but where they lack, they exceed with lower power consumption and cost.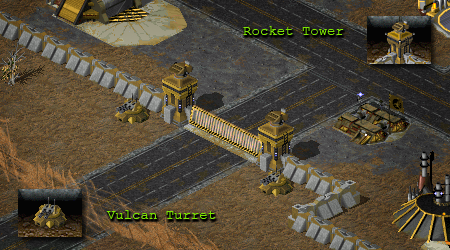 Now for the final tech structure which will compliment the Nods Stealth Generator Hub, the Armament Facility. As you may not yet know but I have overhauled the Tech tree's and GDI required a structure equivalent to a tech 3 building along with the Ion Research Center.
The Armament Facility will be required for the mightiest units GDI can construct such as the Mammoth Tank and Phoenix bomber. It is in essence a heavy armor and metal production facility.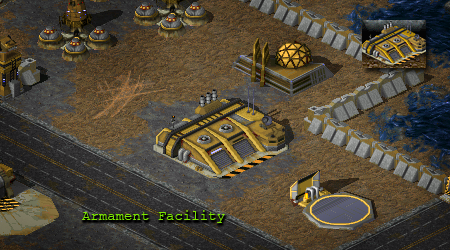 With all these new changes the GDI base looks mightier than ever and in addition to all these improvements the base also received and entire lighting effect overhaul just as Nod did.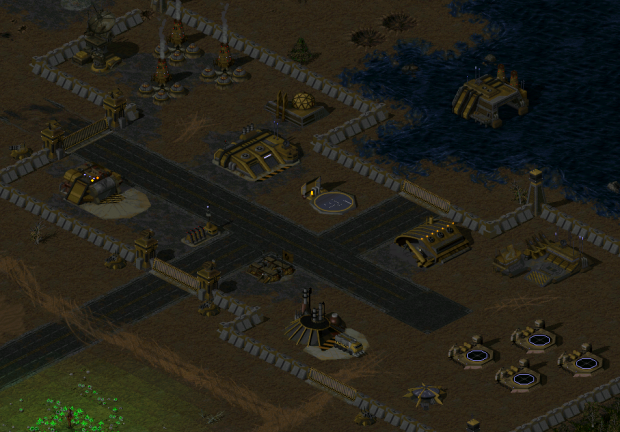 Both GDI and Nod received large changes to how the base functions and looks but this isn't all, I have many great ideas for the future. Next preview I will be showing off the new skirmish options, AI improvements, balance changes, tech tree's, and the new Special Operation missions to test and hone your skills. Have a good day!