So it is time to introduce the basics of the Allied IFV.
As you can see the base vehicle is the 'Wheeled Tank' from release 7.
This vehicle was always made with the idea that it would be the IFV, but it just never happened previously (
because I did not want to do tons of turrets, let e be honest
).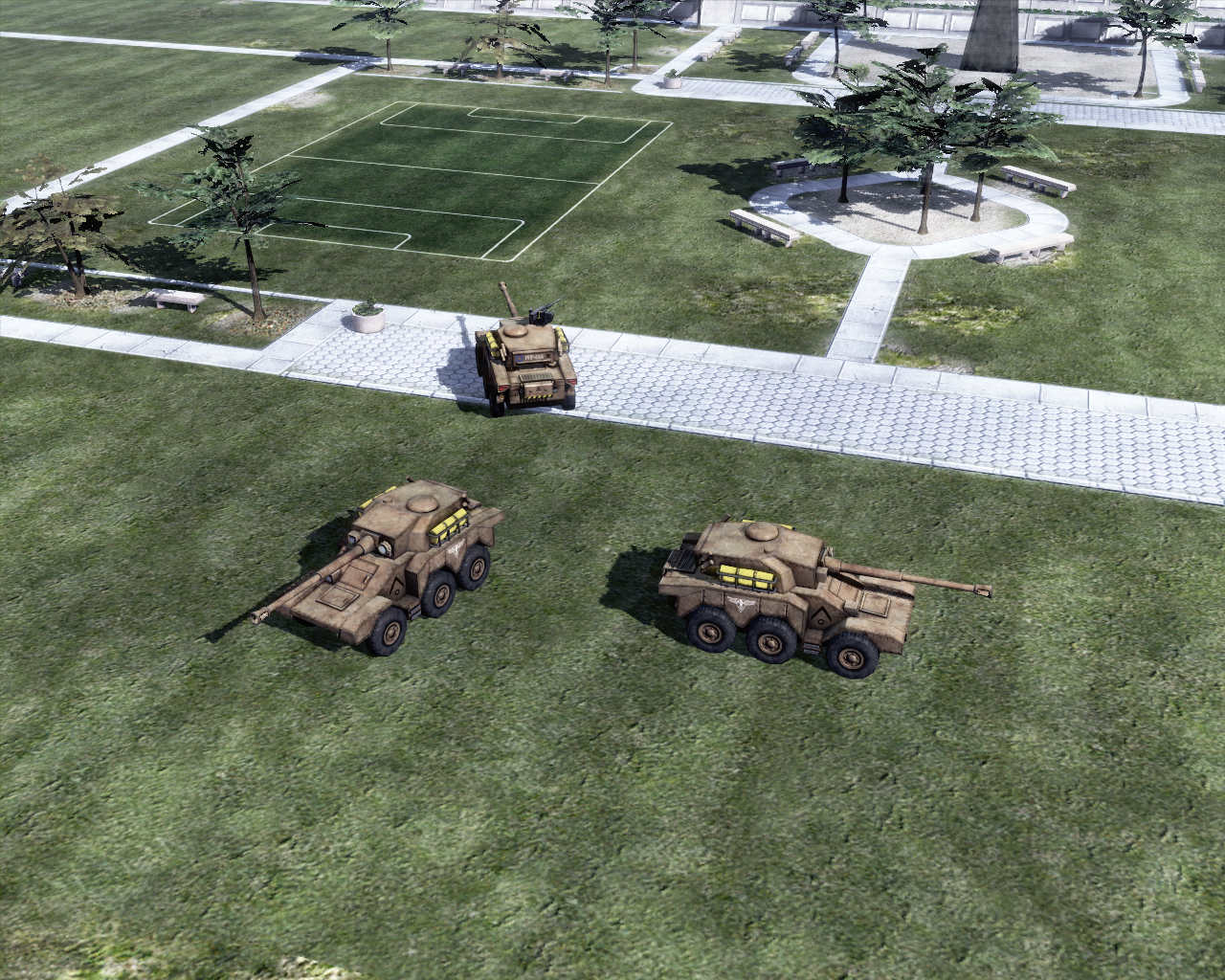 Controversy starts immediately as the default IFV is actually the 'Wheeled Tank' rather than the rocket IFV.
So far there are 3 variants, and these are guaranteed to be in release 8, with future releases possibly having even more. Let's go through them.
1. Rifleman IFV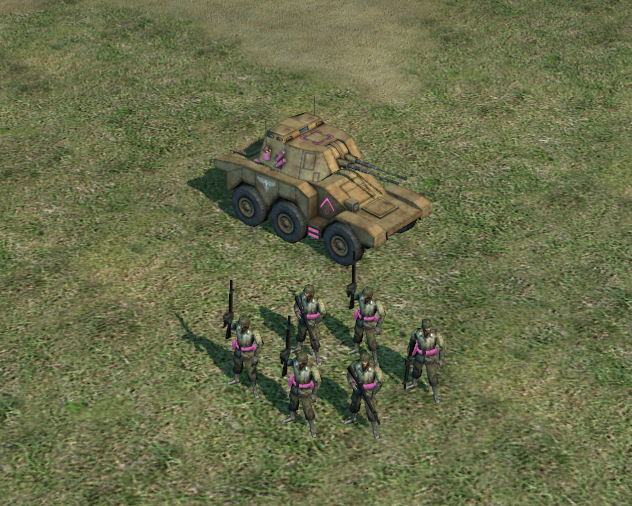 The style of C&C 3 is a lot more relaxed about what vehicles are able to hit aerial units, and this carries over to the basic 'Gun IFV'. This IFV is good against aerial units and infantry, and as such is very good cover for either the Allied medium tank, or the default IFV.
If a Soviet player is able to capture a Allied Warfactory, they will get this IFV if they place a Conscript squad into an IFV.
2. Rocket Squad IFV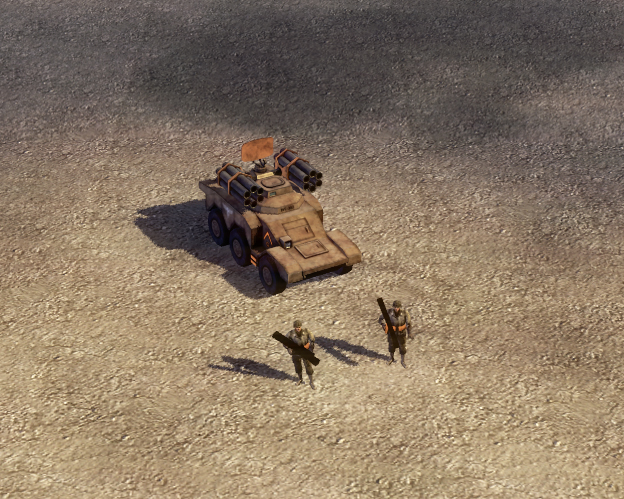 No longer the default IFV, this is pretty predictable in usage. In terms of AA usage vs the Gun IFV, it is about whether you prefer (
or the situation
) continuous or burst damage. Very powerful anti-air.
3. Engineer IFV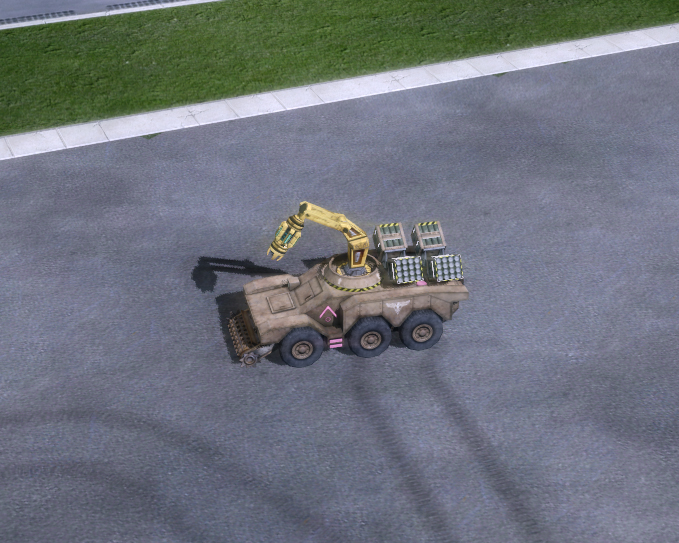 For me the biggest deal by far, the Repair IFV! this obviously allows for field repairs of your vehicles (
and any allied teammates vehicles
), from tier 1! In addition to the repair ability, the Engineer IFV allows you to lay mines for a small price (the ability has a cool down once it's used), and finally the Engineer IFV can clear enemy mines! (
hence the mine roller
). The Engineer IFV's mine roller also allows it to run infantry over (
something the IFV cannot normally do
), so it might have more usage then you would think.
Finally a Soviet player that has an IFV can put a Soviet Engineer into it and get this IFV.
Ideally there would be more IFV variations, but that is grunt work, and there are other things to do, but hopefully this introduction will give an appetiser, and the information gained from player feedback will go into future IFV variants.