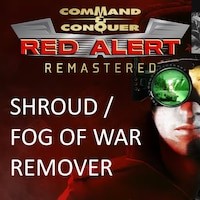 Shroud / Fog of War Remover - Red Alert


Type: Map
Game: RA1
Posted by: Terra_Ex


Removes all shroud\/fog of war from all maps. Useful for mappers\/mission makers or anyone who doesn't want the fog of war.

The mod will remove all shroud from the map when you first begin a mission\/map (won't effect existing savegames).

This mod's pri...

Read more...