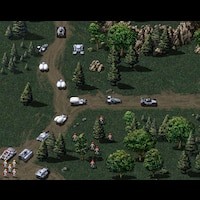 (AC) CAN'T SEE THE TERROR THROUGH THE TREES V17.4


Type: Map
Game: TD
Posted by: #footer_privacy_policy


THIS MAP IS BALANCED FOR NORMAL DIFFICULTY. The news of Kane's death is spreading fast, villages, towns, and cities that were once loyal to us now beg for scraps from GDI. They betray the identities of NOD agents and help support GDI's continued conquest o...

Read more...