Author: Ostwind
Translation: Mirage in the Void
Greetings everyone, Me, Ostwind the Pigeon (Yet did not skip the update this time) want to talk about the new features and new mechanisms we are currently working on for Corona today.
Corona will introduce a complete Tier 4 technology tree. The T4 techs, just like T1, T2, and T3, is a tech tier that will include manufacturable units corresponding to this tier. Players who played RA3 Uprising will surely be impressed by those new powerful high-tier units. These units, Future Tank X1 and Harbinger Gunships for example, easily outmatched T3 units in the same role. Giga Fortress even overpowered T4 units at some degrees while still sitting in the T3 level of requirement. In Corona, these units will receive updated stats and be placed in suitable positions, as well as facing the challenge from units in other factions. In addition, the technology buildings will no longer solely serve as technology unlocking structures. These buildings will now provide research slots for players to select upgrades, improving units' performance and battlefield diversity.
It is also worthy to point out that Epic Units are NOT T4 units. Epic Units are unique units that players can only have one of each on the battlefield, they do not even fit into the tech tier system.
So, for each faction, what will we have?
Soviet Union:
T4 Tech Building: Advanced Combat Command Fortress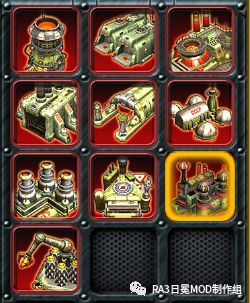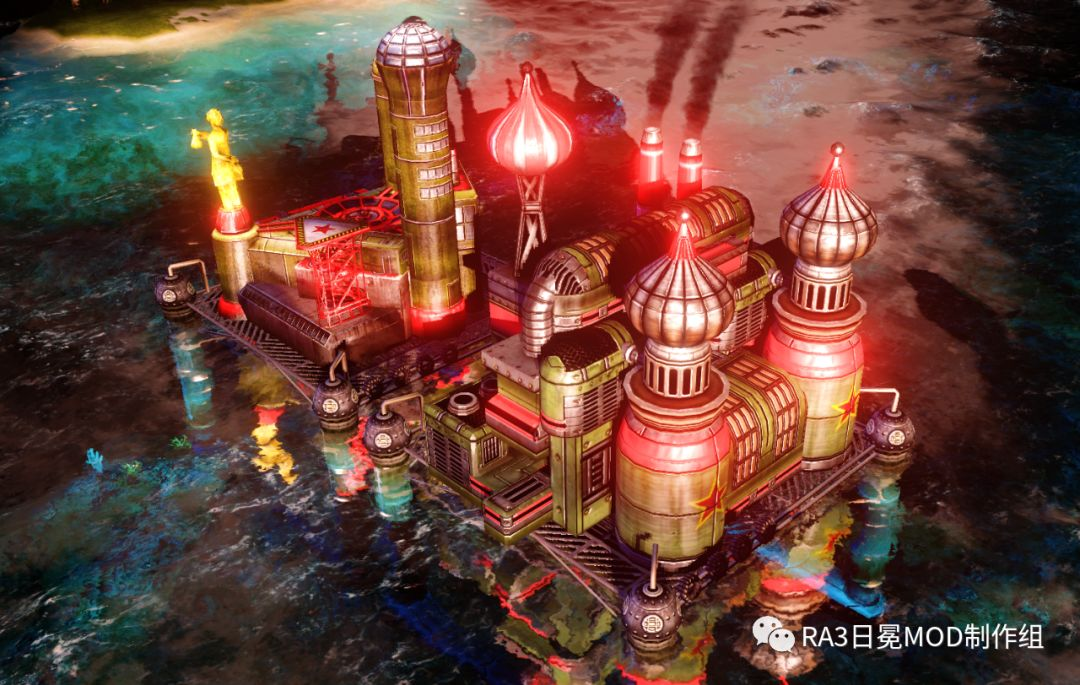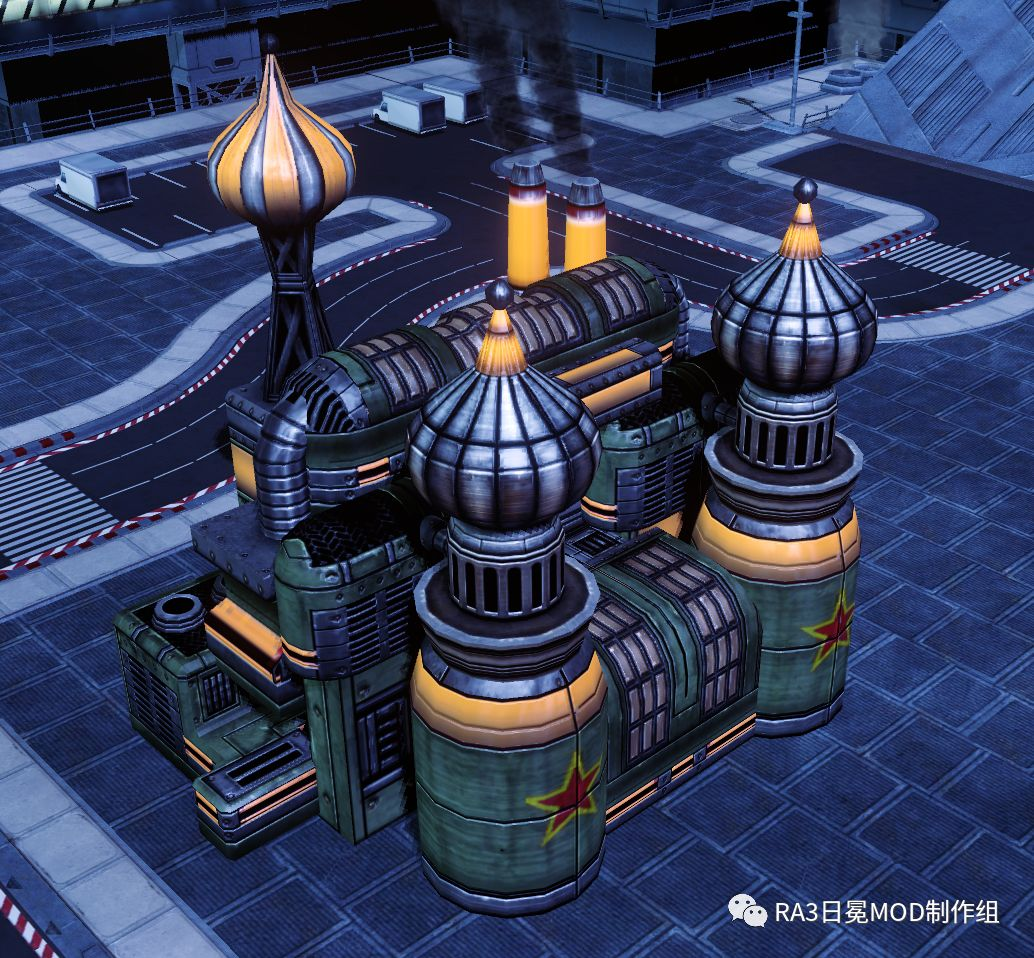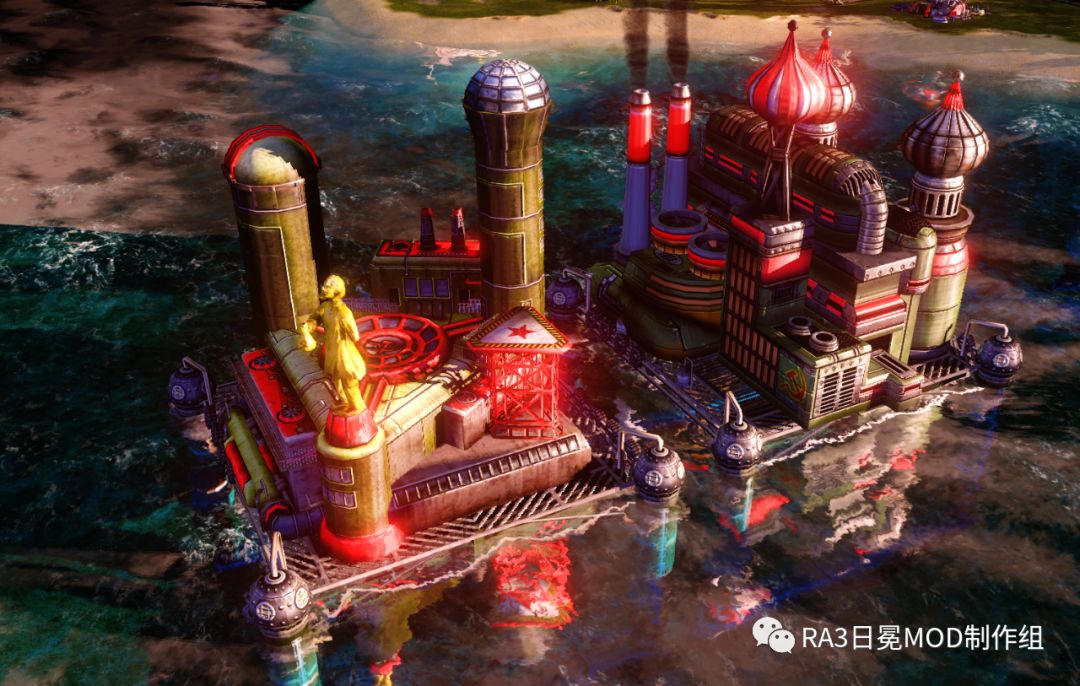 The model of this building is a combination of multiple models/sources, it is common for modders to create new models in this way. It significantly lowers the cost of making models and unifying design styles.
While most models in Corona are original, we decided that a combination is the best way to reduce time and energy on this particular model without damaging the overall art quality.
Allies:
T3 Tech Building: Information Centre
Information Centre will join the game as a T3 tech unlocking building, while the Defence Bureau will be upgraded to a T4 building. It will, however, prolong the time for Allies to reach the high-tech tier. The Information Centre will grant permission to build the Spectrum Tower. The Defence Bureau will grant permission to build superweapons.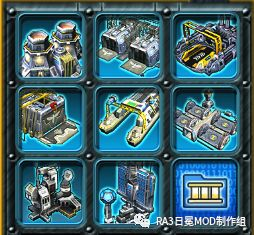 [Icon of Information Centre and T4 Tech Upgrade]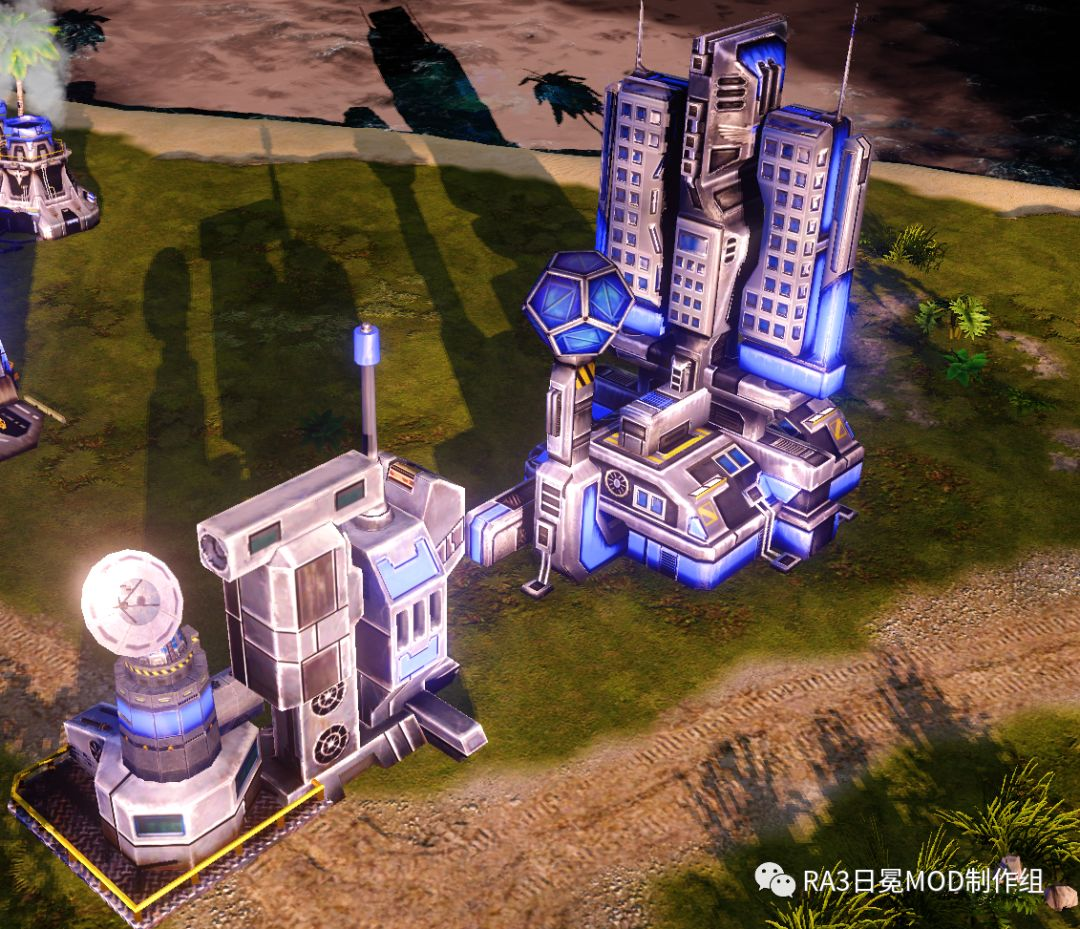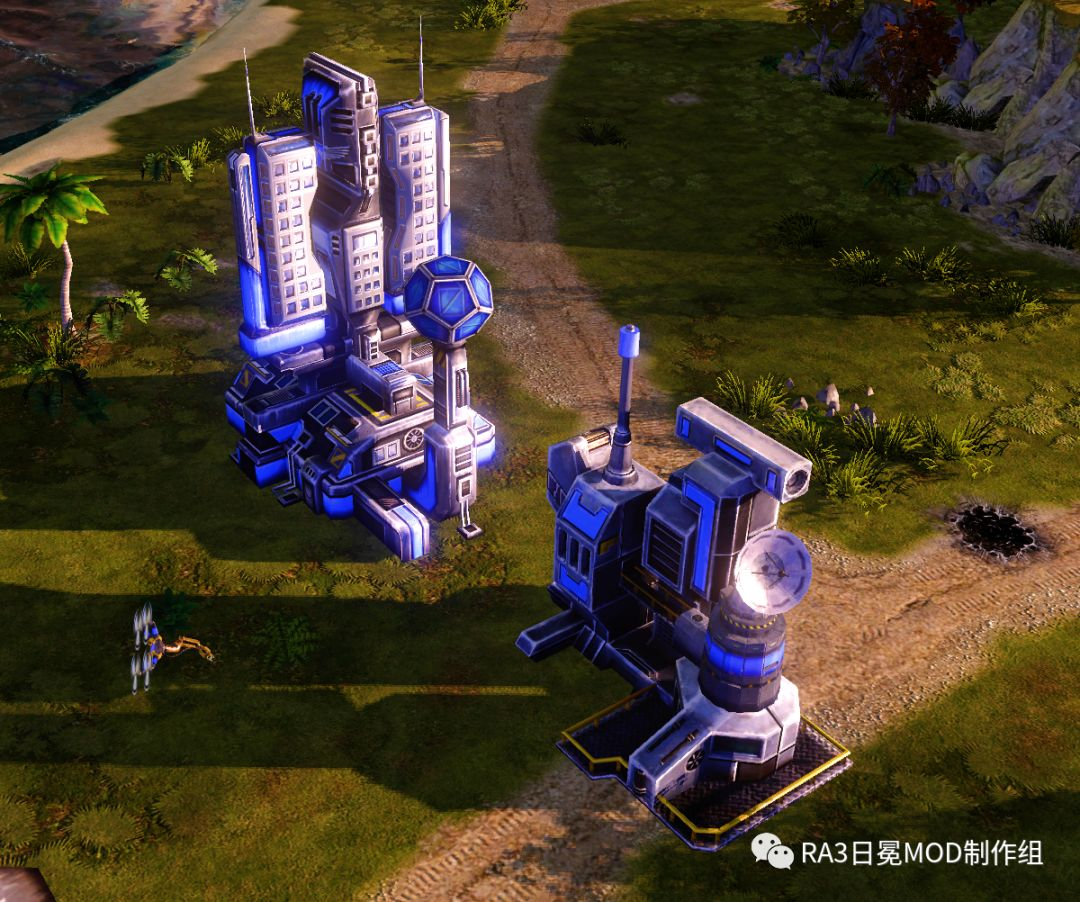 As the Allies technology tree is expanded to T4, the light on MCV and production buildings need a change to 4 light bulbs is very necessary.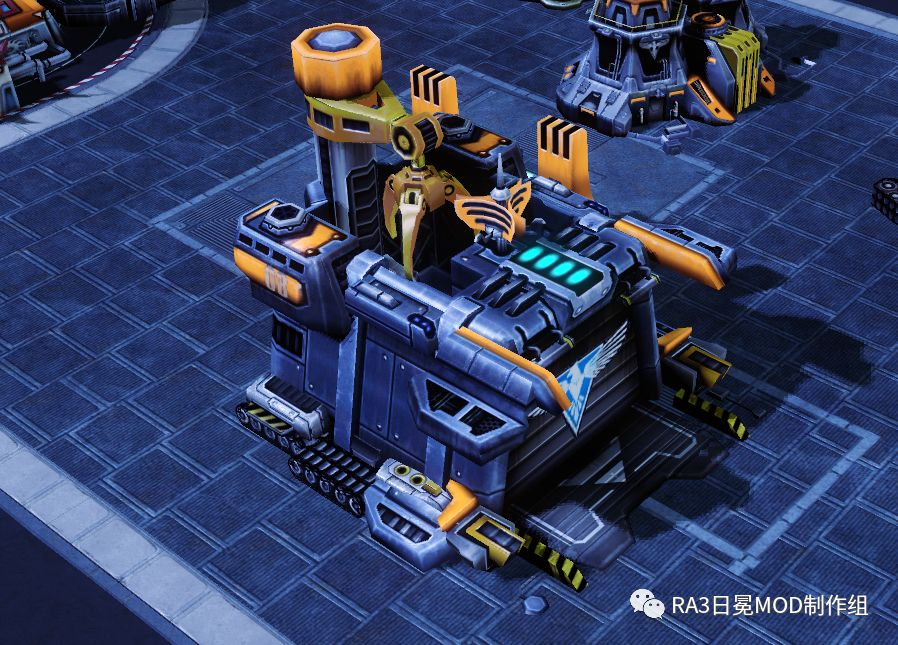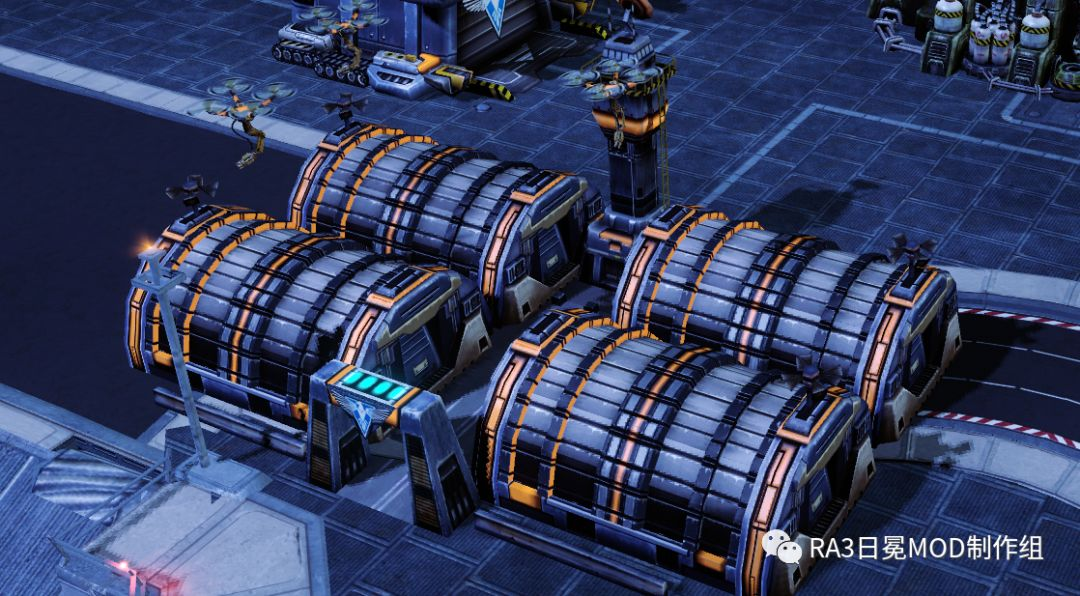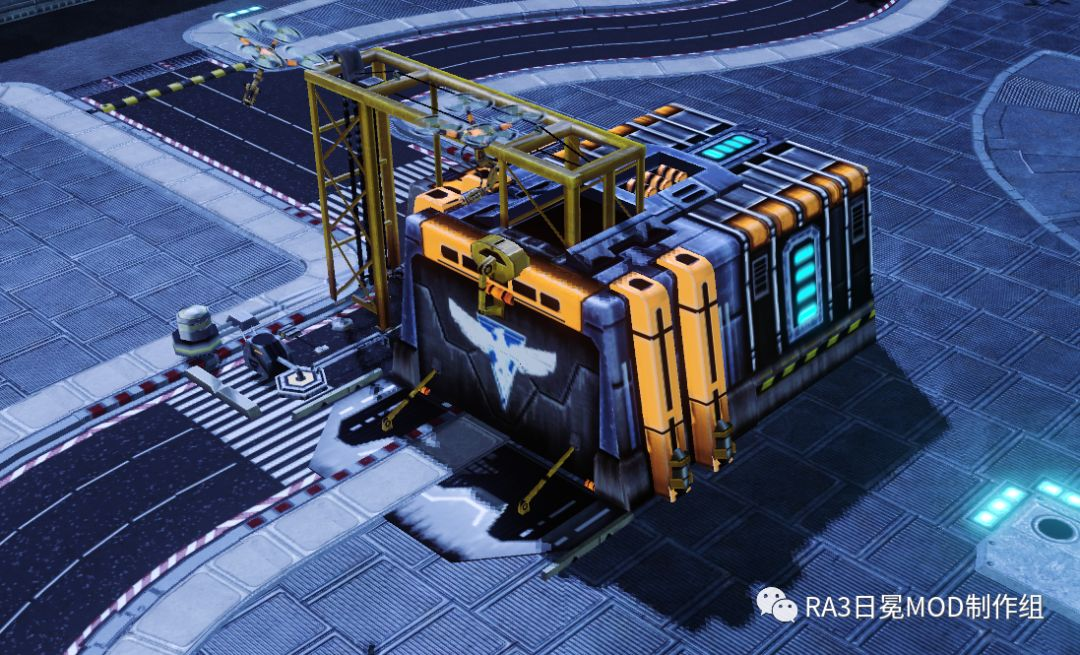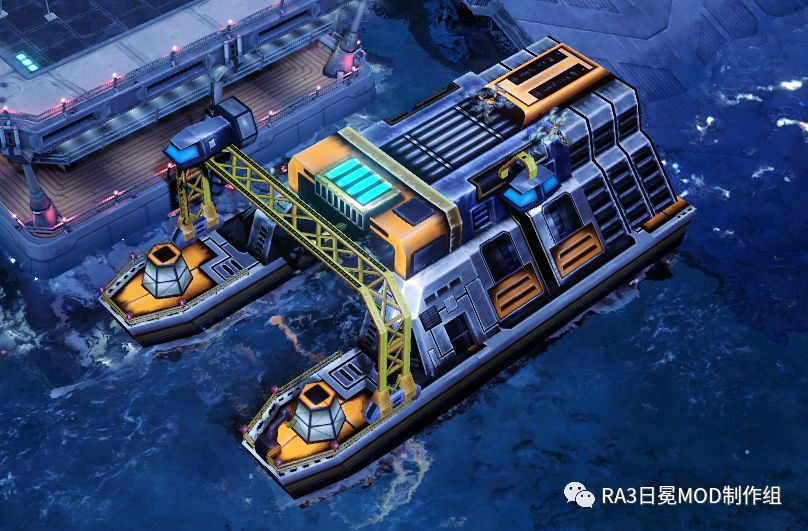 In the process, I discover that Allies Dockyard already has 4 light bulbs on it. As we know, RA3 is finished in 9 months, which is quite a rush. Many abandoned settings, mechanics, or features attempted by the developers emerge as we looked into the game. Maybe naval T4 technology was already in the mind of the developers yet never came to life.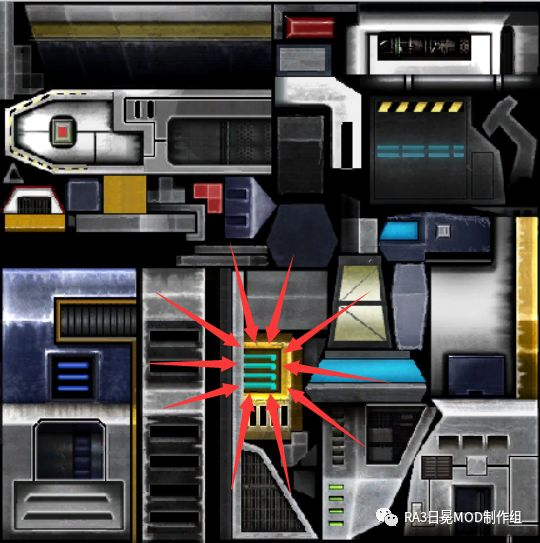 [The texture containing 4 separate bulbs]





Empire:
T4 Tech Building: Empire VIP Fortress (Really? This name?)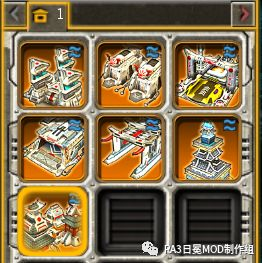 [T4 Upgrade Icon in Empire Mecha Bay]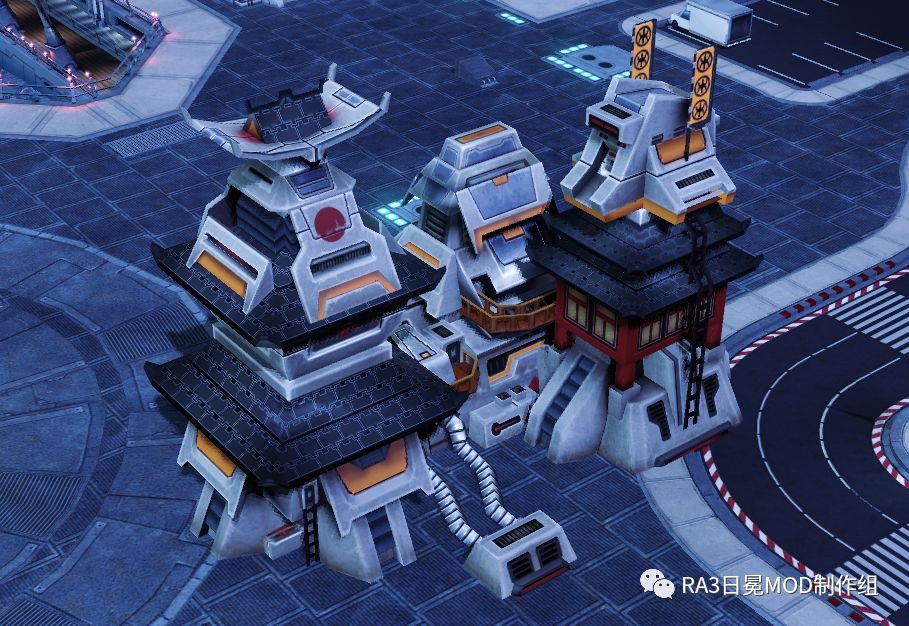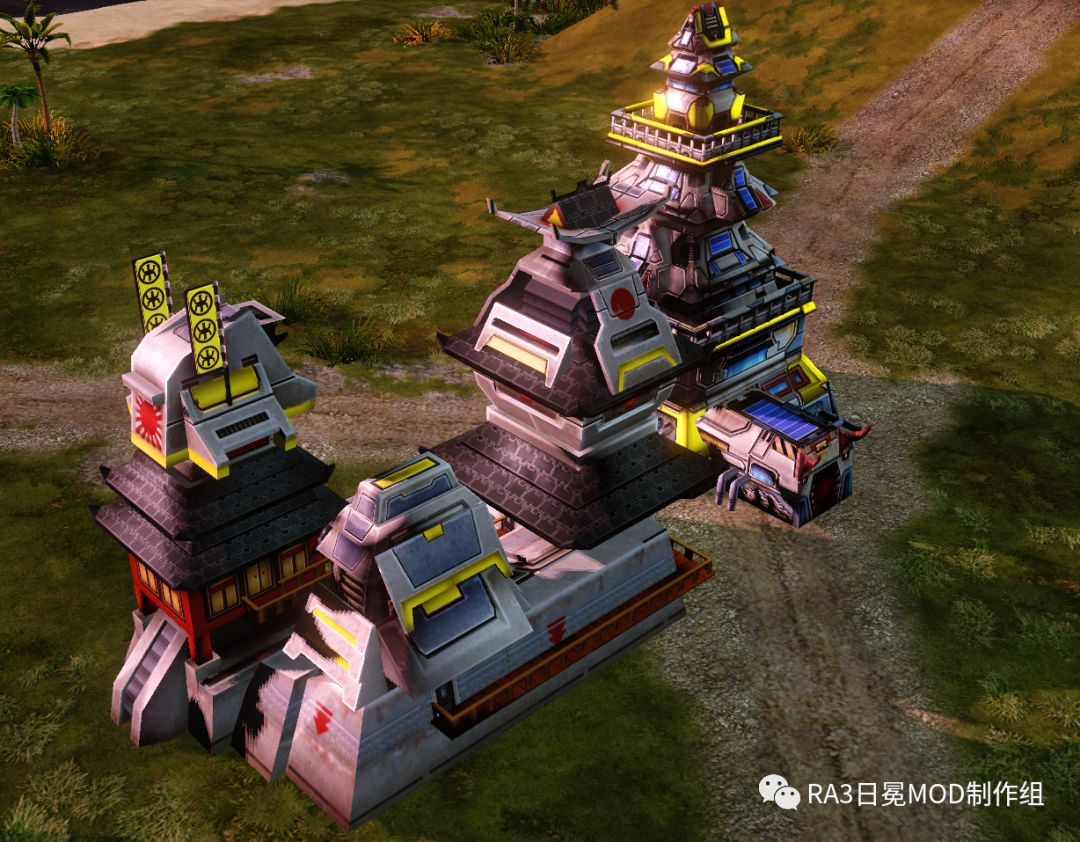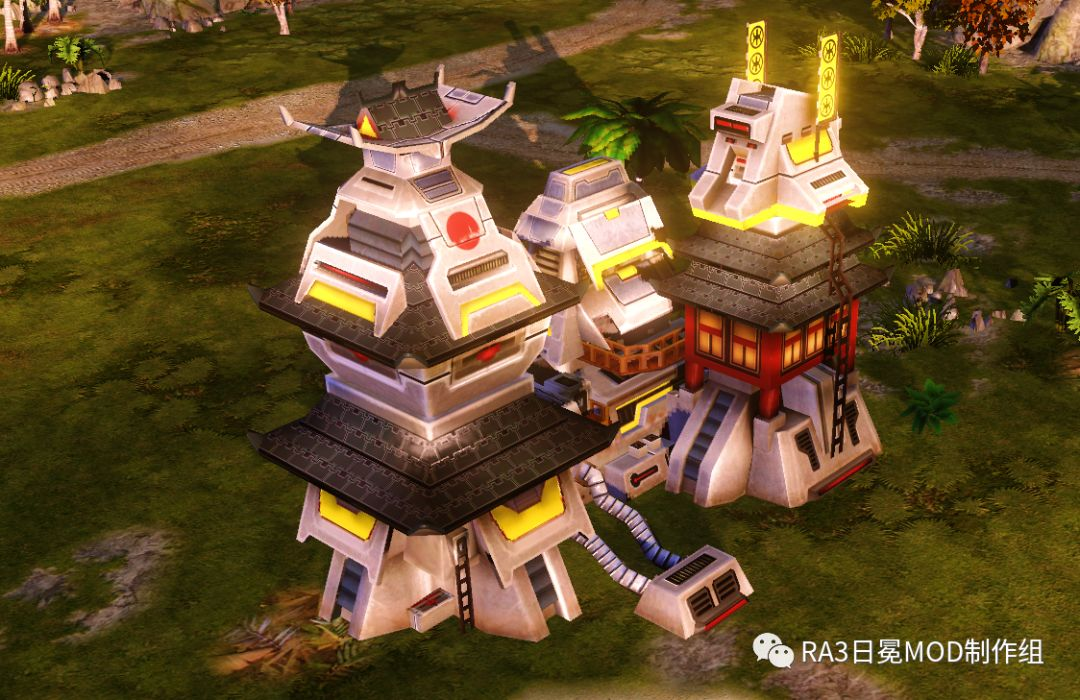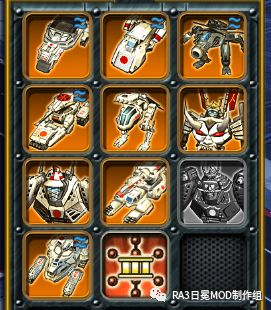 On the indicating light of Empire's buildings I played a little trick (Just being lazy): At T1, all lights are off, and the light bulbs will be ignited one by one until reaching T4.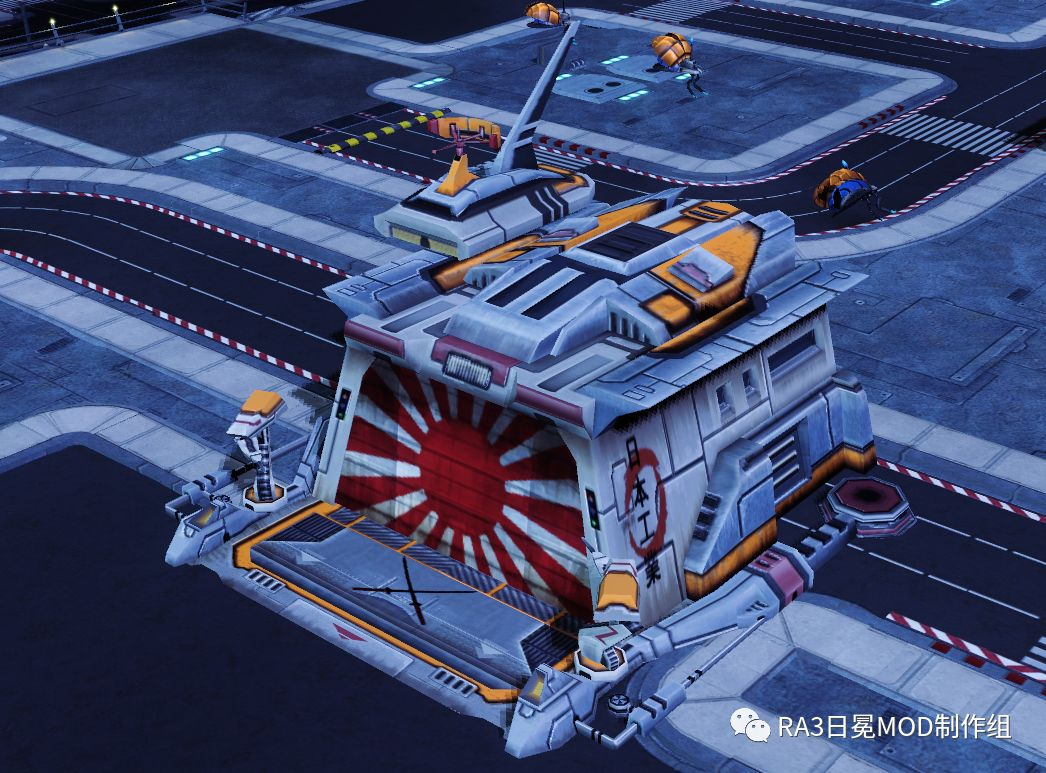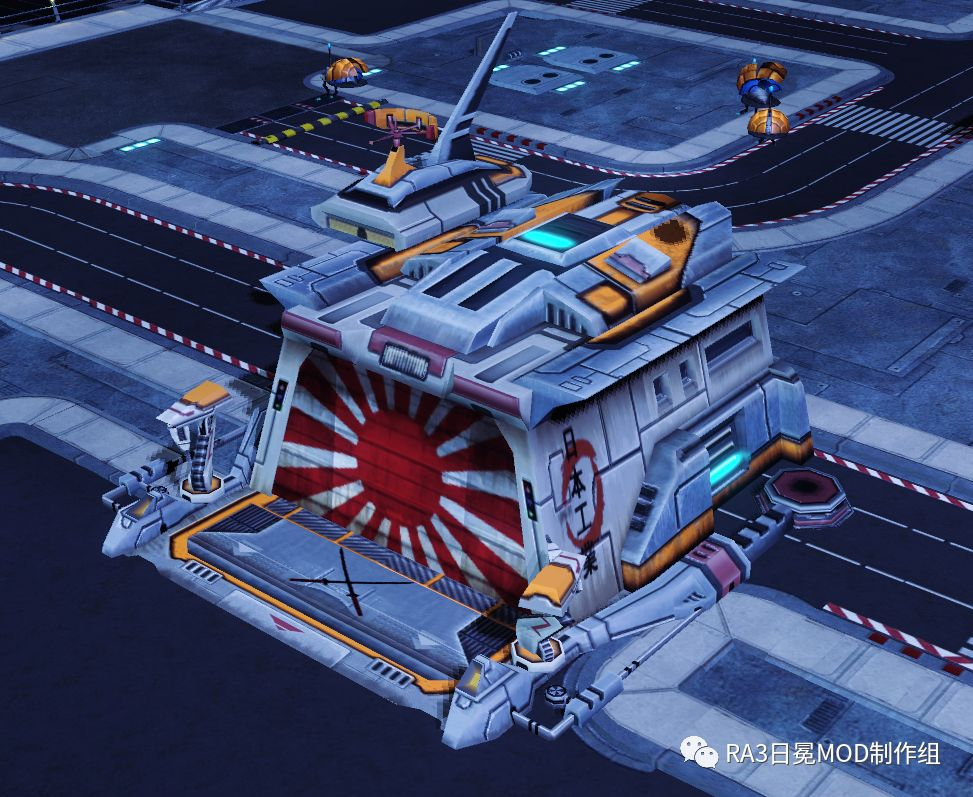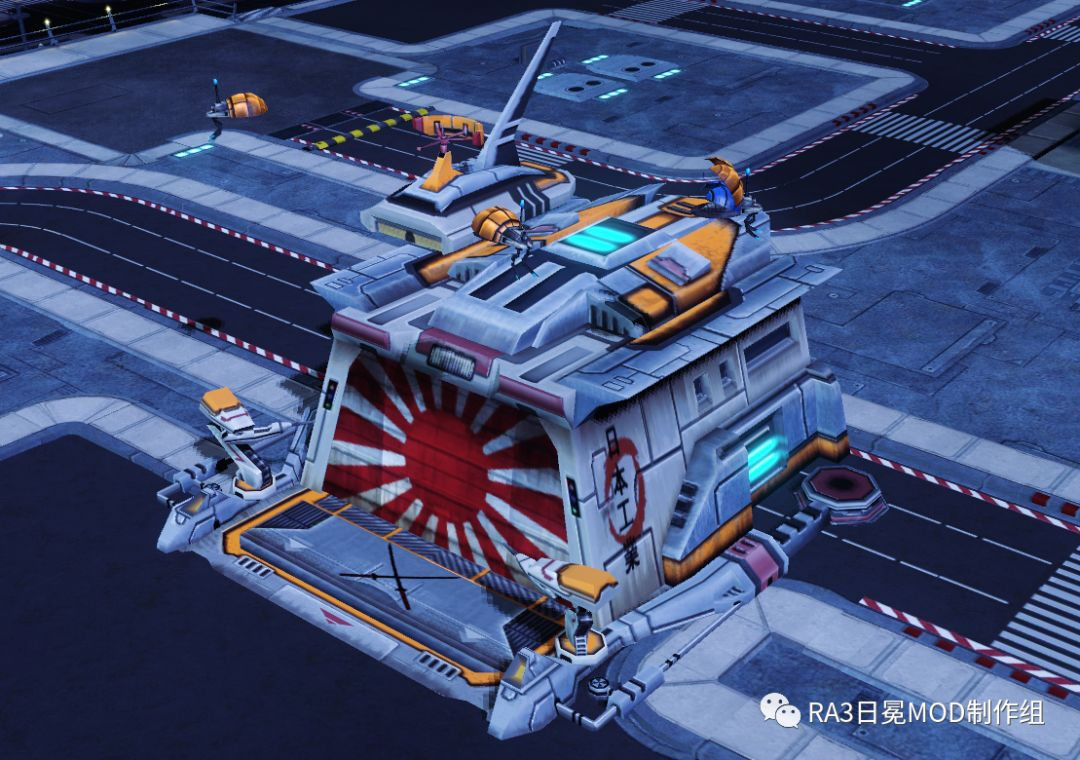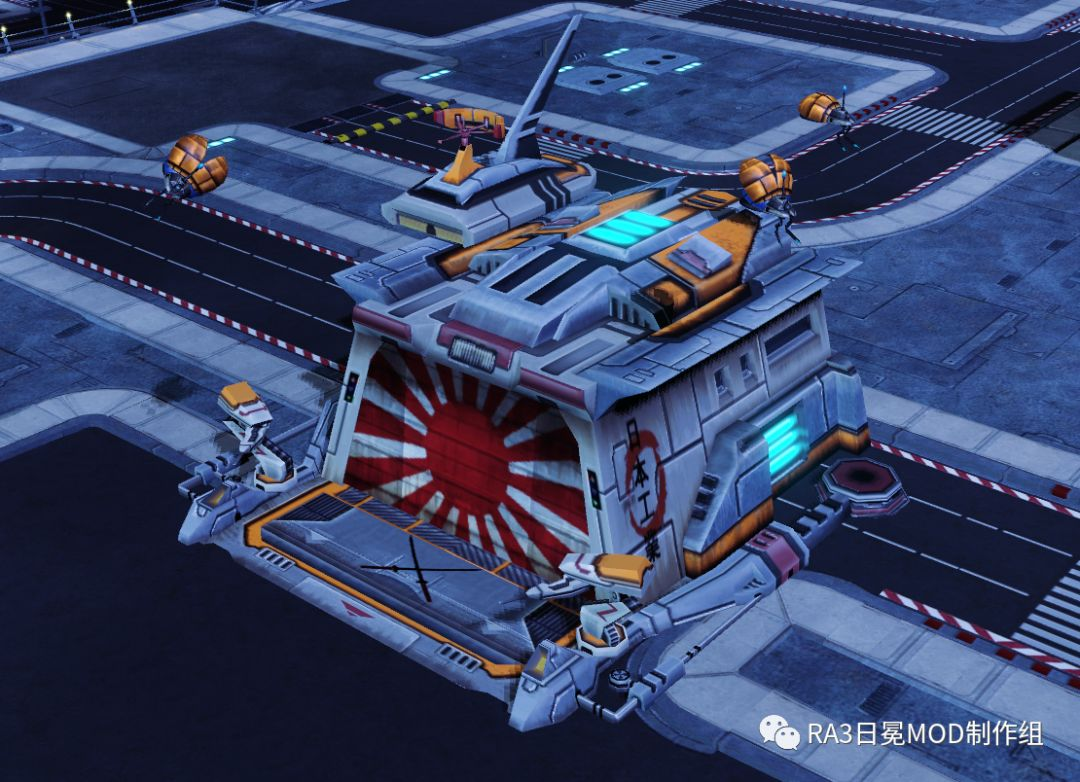 Next, I will brief you on the T4 units. Because these units are still under development, we will reveal detailed information in future update videos.
Soviet Union:
Union Heavy Tank: T4 unit. A modified model from General 2 APA faction Overlord Tank.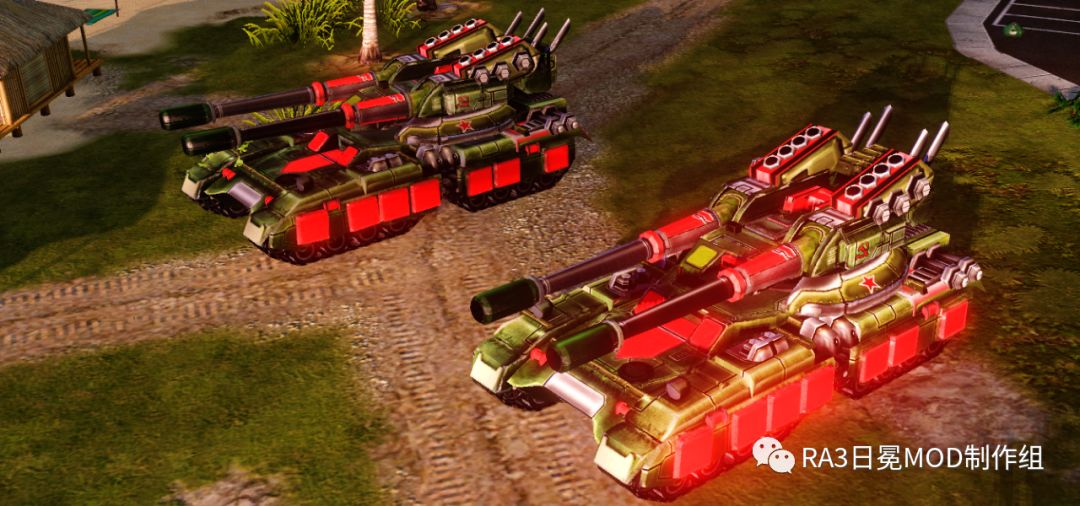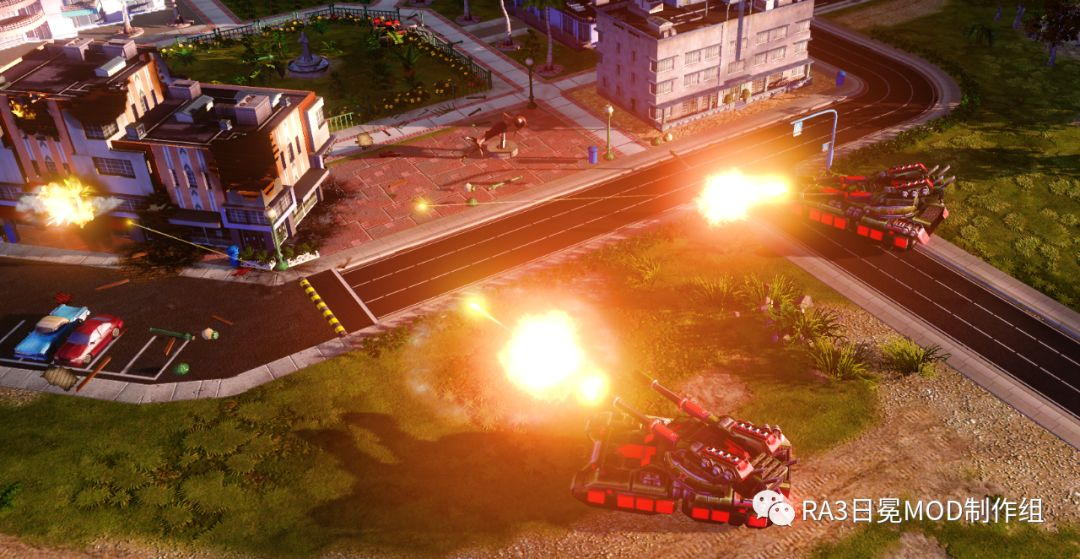 Kirov Airship: Upgraded to T4 unit. It is larger, more expensive, and operates at higher altitudes. Like Jinwu and Century Bomber, Kirov Airship has received small-caliber cannons, enabling limited self-defense capability.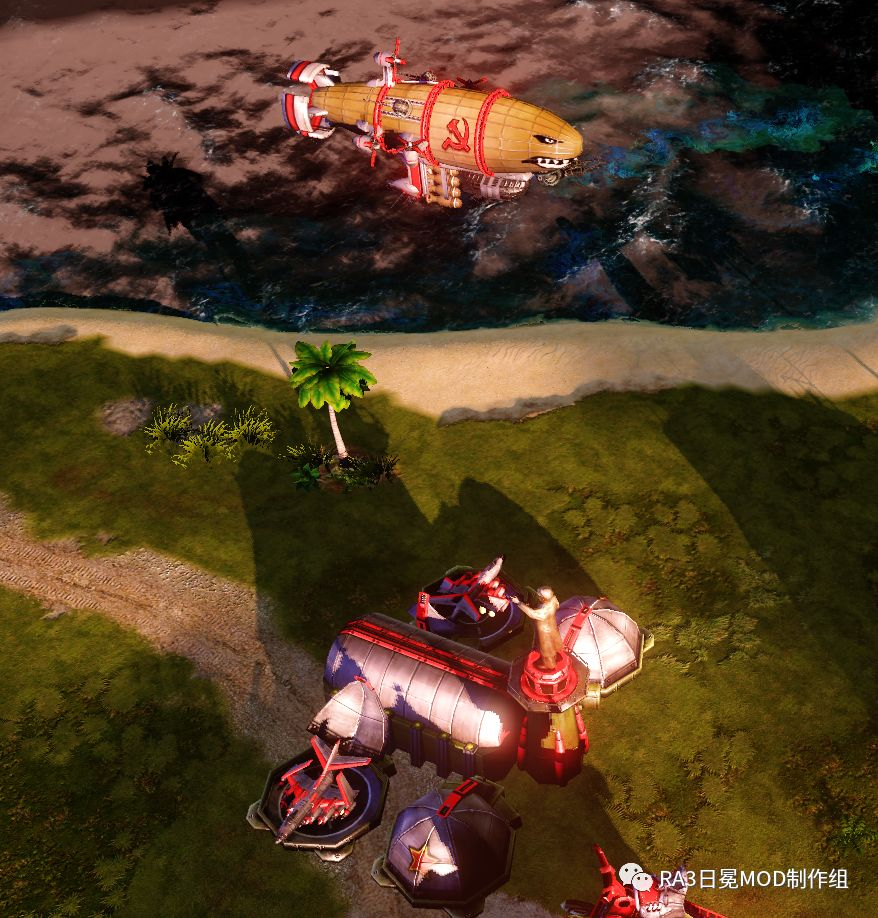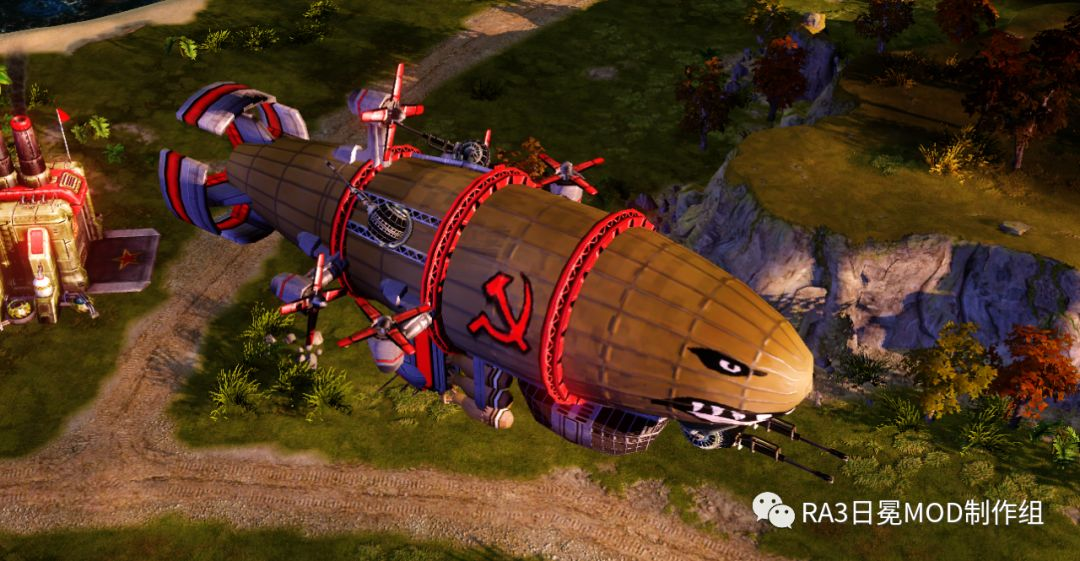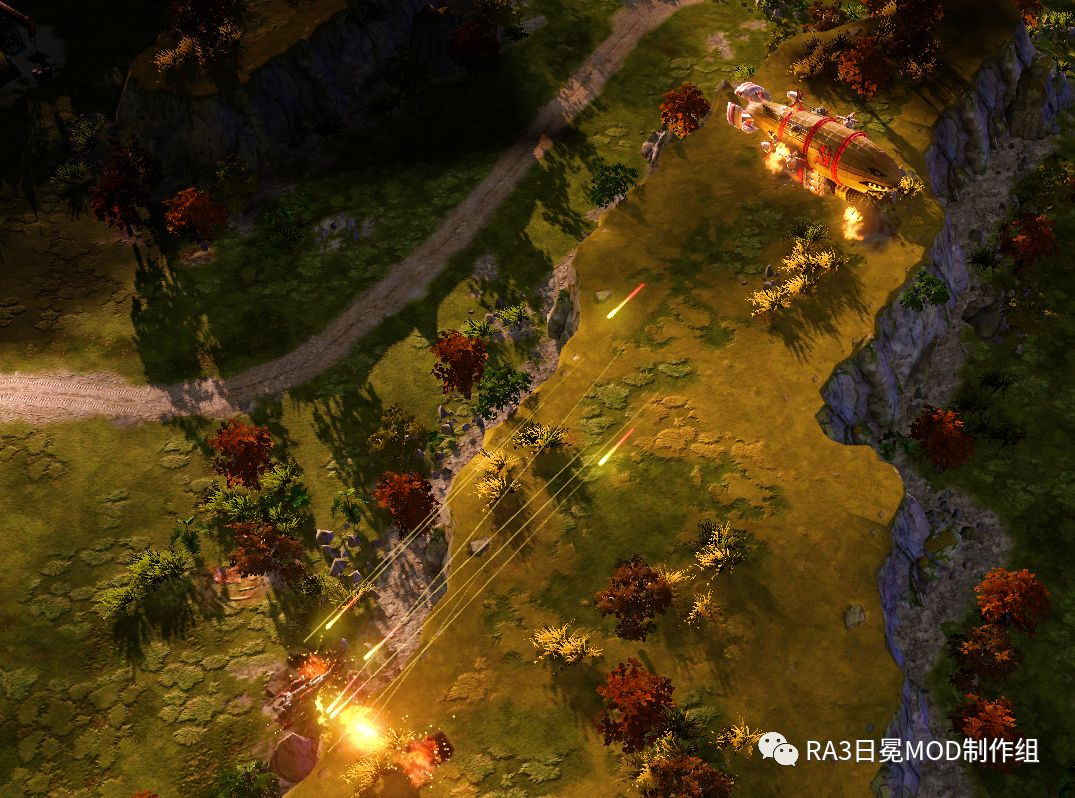 Ilyushin Attack Aircraft: Filling the empty position of the Soviet T3 air unit, Ilyushin is an advanced anti-vehicle aircraft. Its attack rockets have a vertical dispersion pattern, suitable for destroying vehicles in a straight line or bow on warships.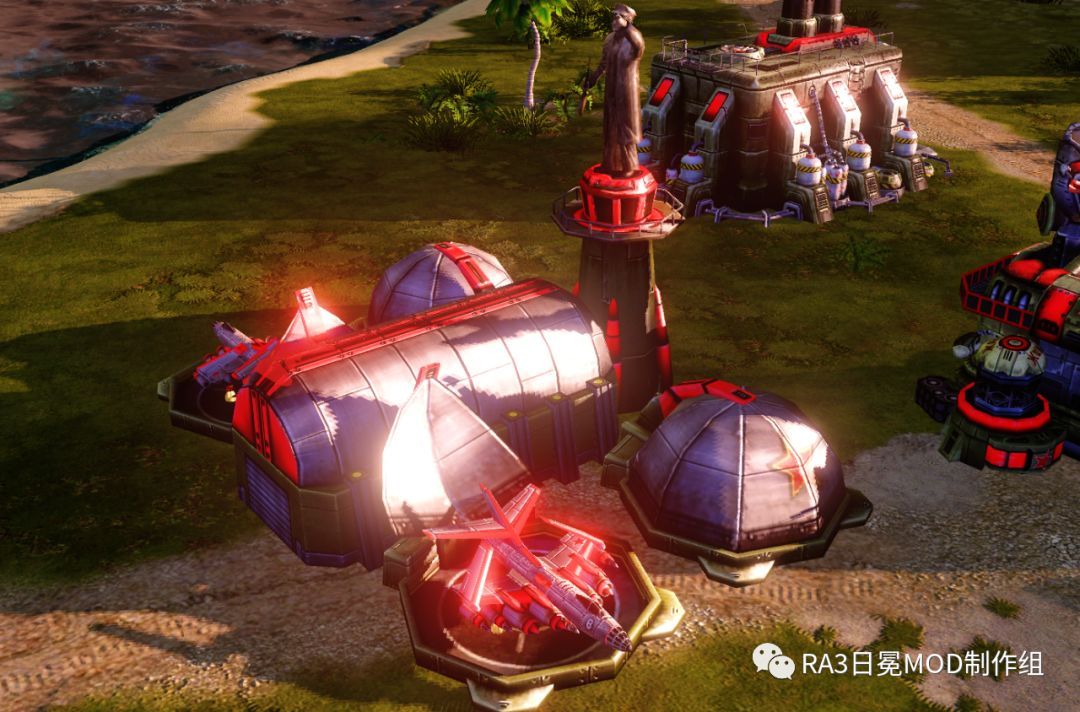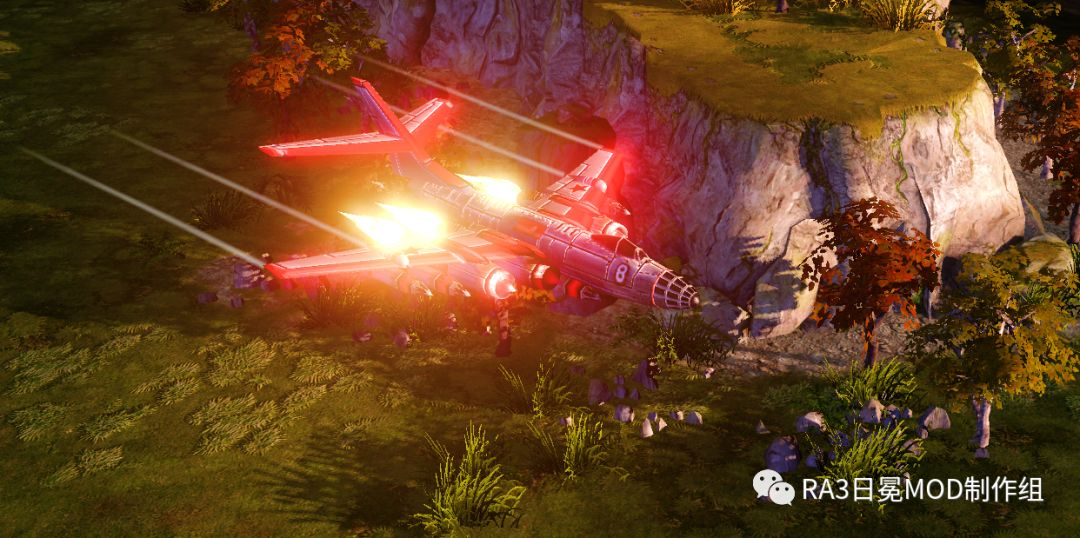 Allies:
Future Tank: Upgraded to T4. Some of the cost is now in Defence Bureau, so it is slightly cheaper and stronger.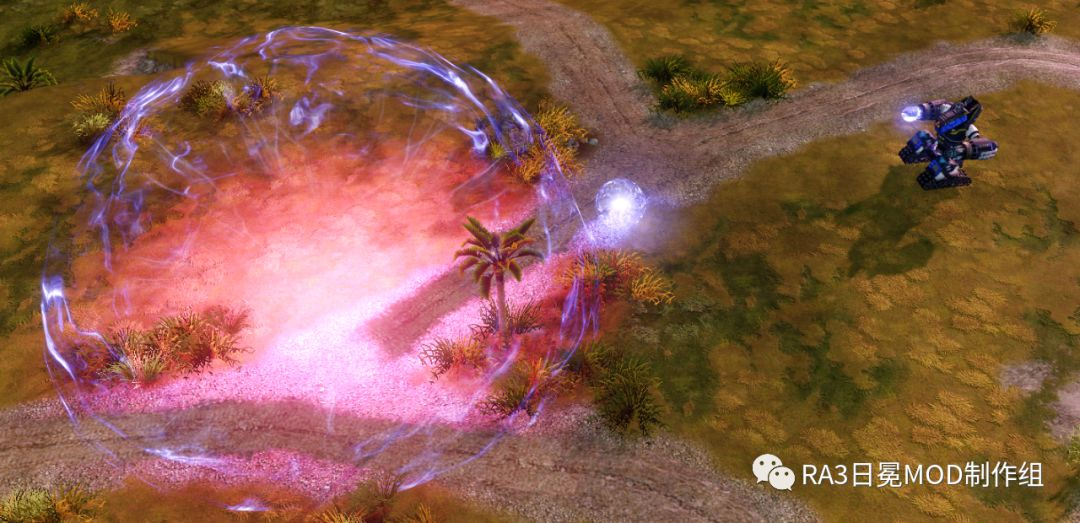 Harbinger Gunship: Upgraded to T4. It can now use machine guns and proton colliders simultaneously.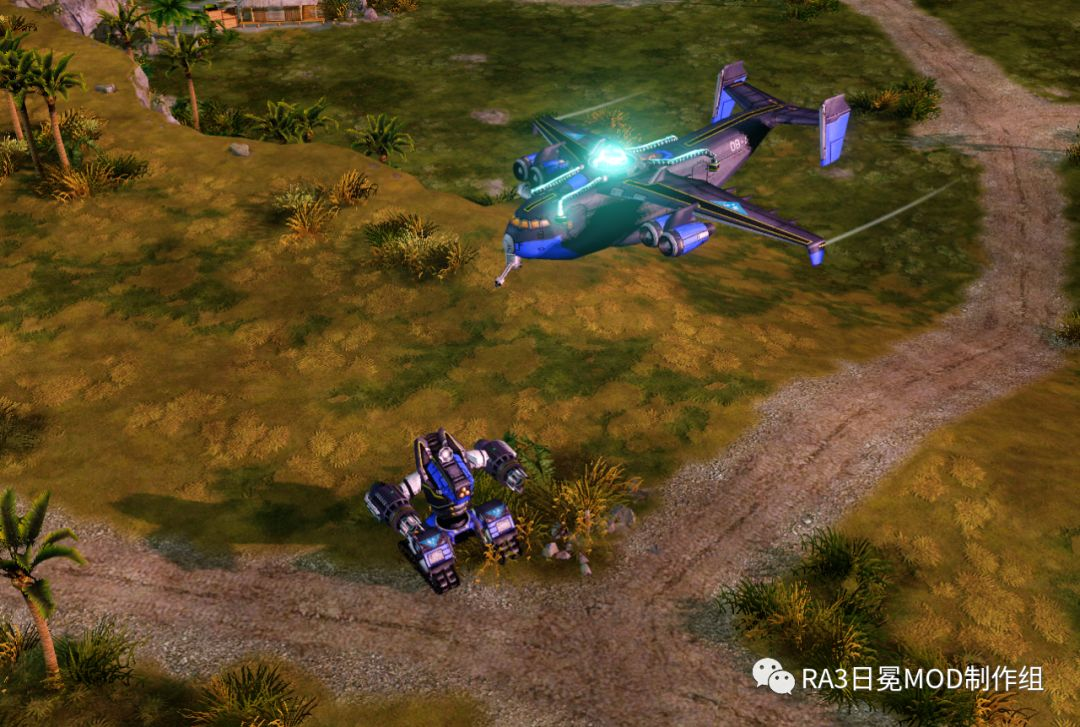 Century Bomber: Remains in T3. Received 3 cannons in the tail section. The size and payload are increased. It can also perform an anti-ship missions.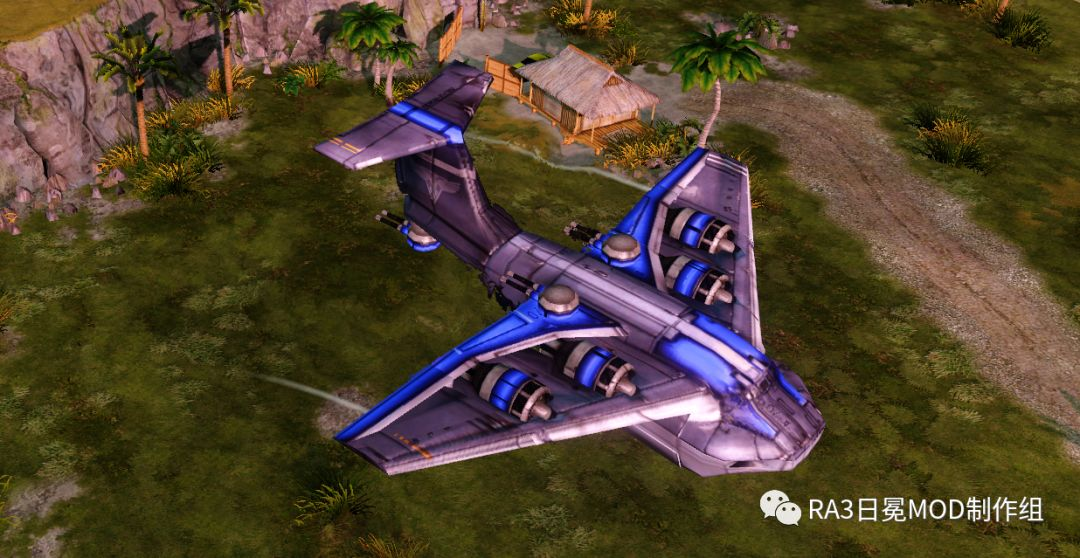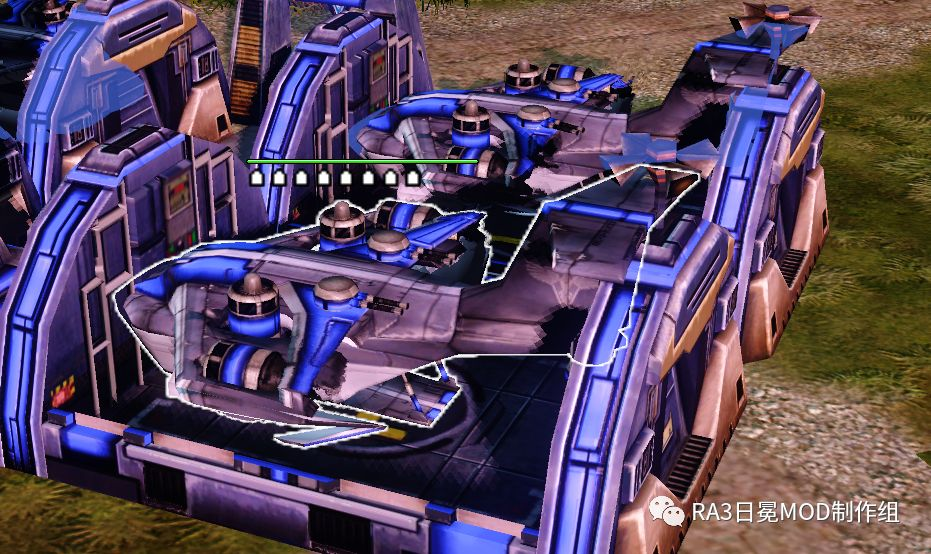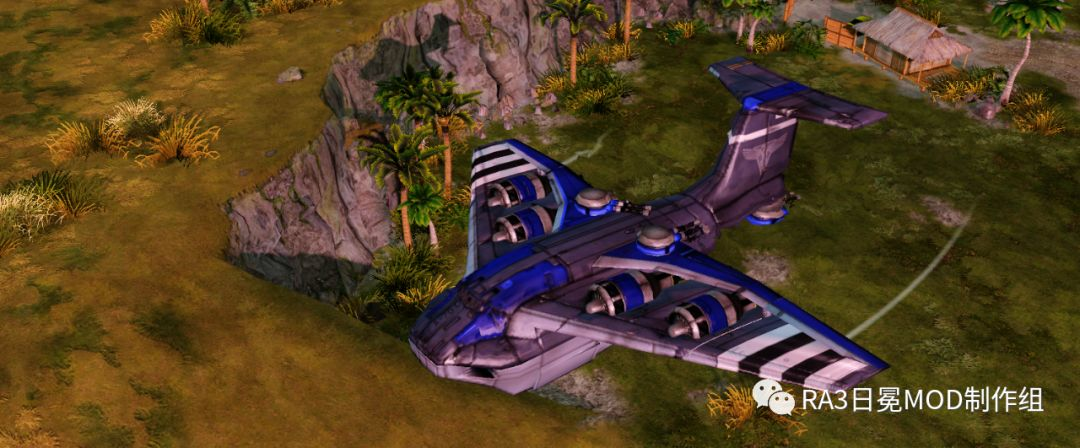 Empire:
Greater King Oni: A weaker version of Emperor's King Oni. No front view because the face is just too ugly, the backside looks better. We might change its head in the future.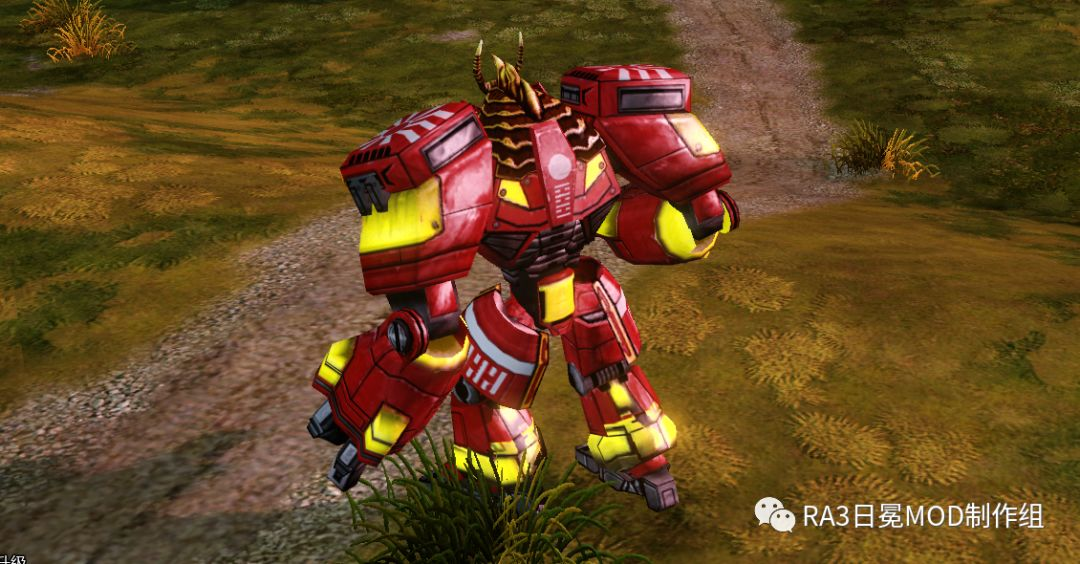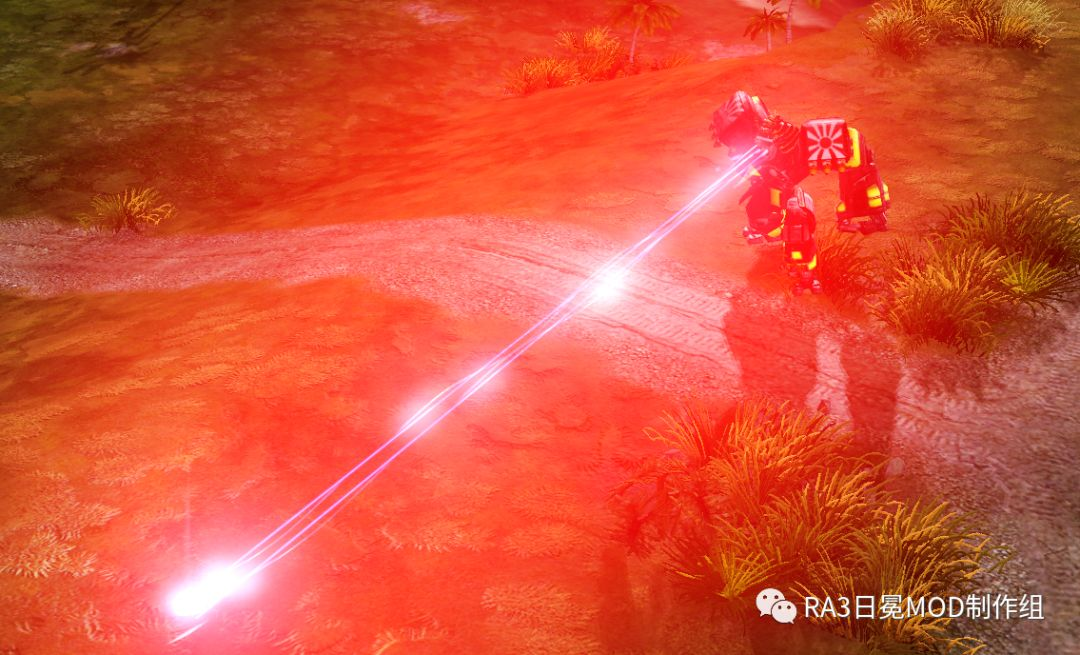 Shogun Battleship: Add in multiple secondary armaments and the third turret, making it an ABX configuration. Upgraded to T4. The Shotgun Battleship demonstrates some plots of the Corona storyline: It fires conventional shells and will switch to a wave-force weapon after an upgrade.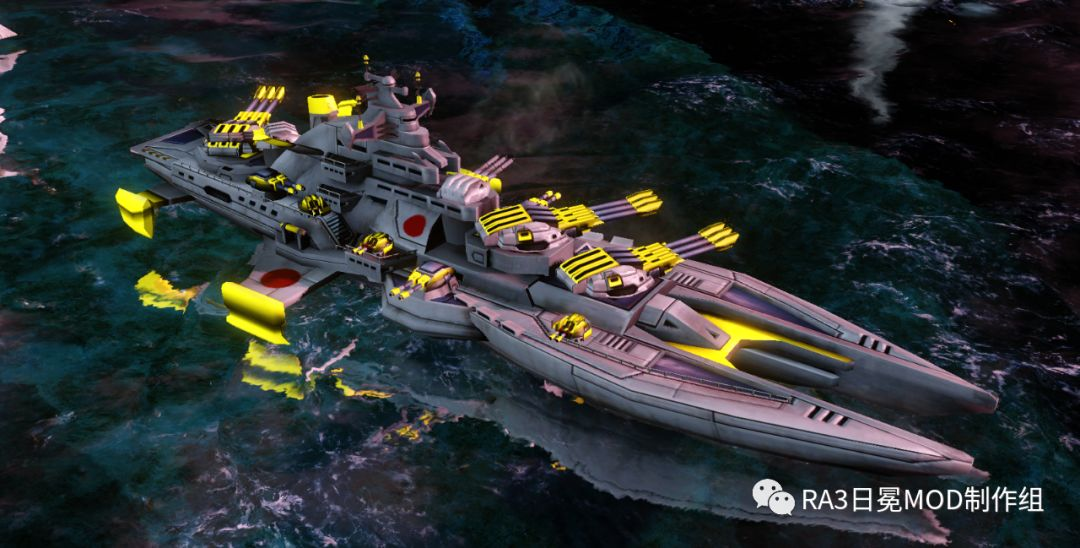 [Main Battery Firing]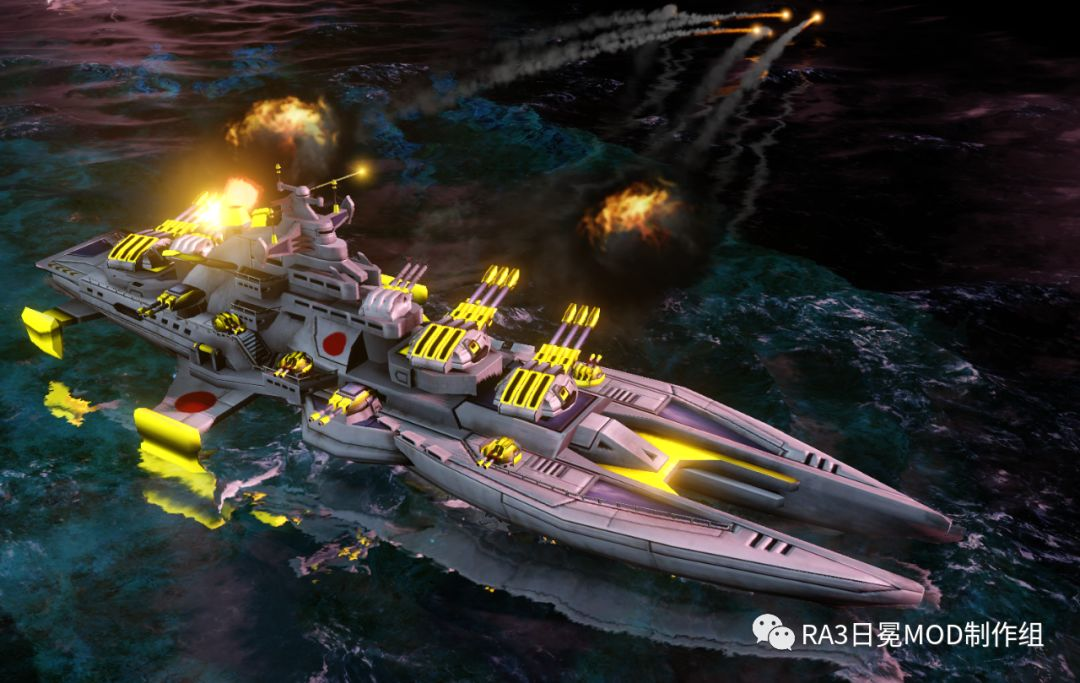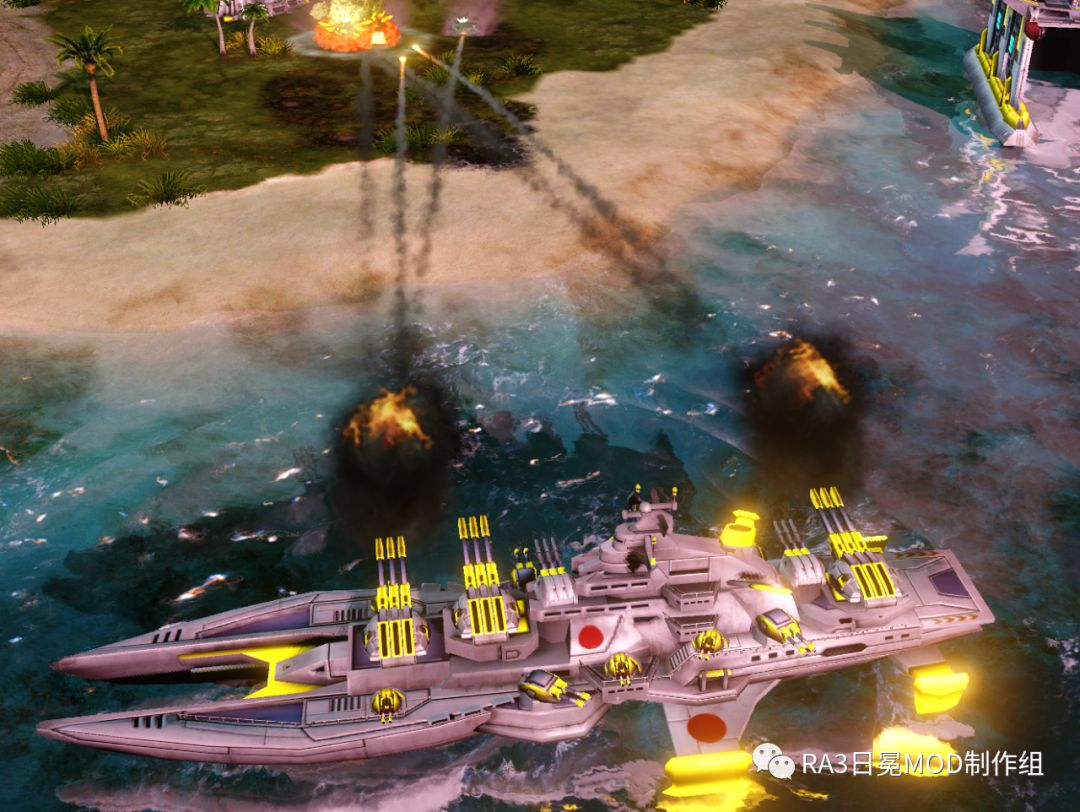 [155mm Secondary Guns Firing]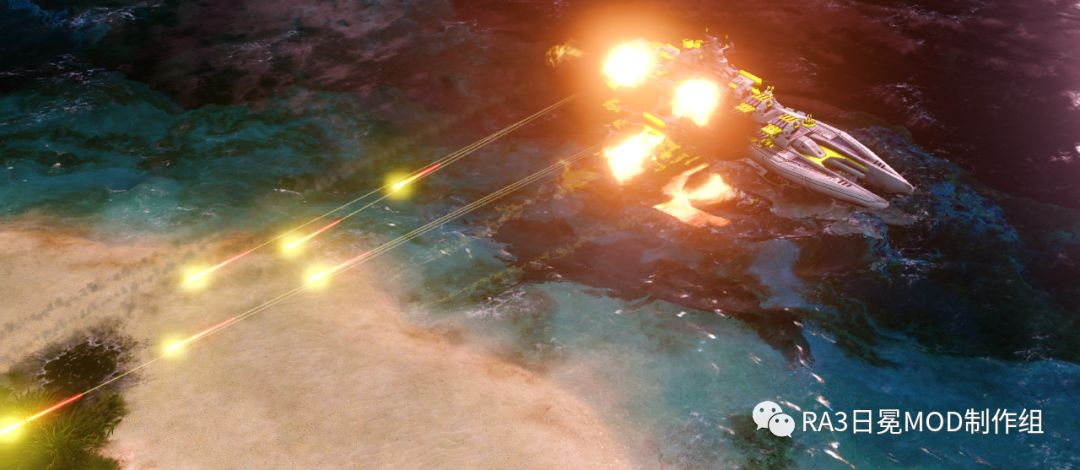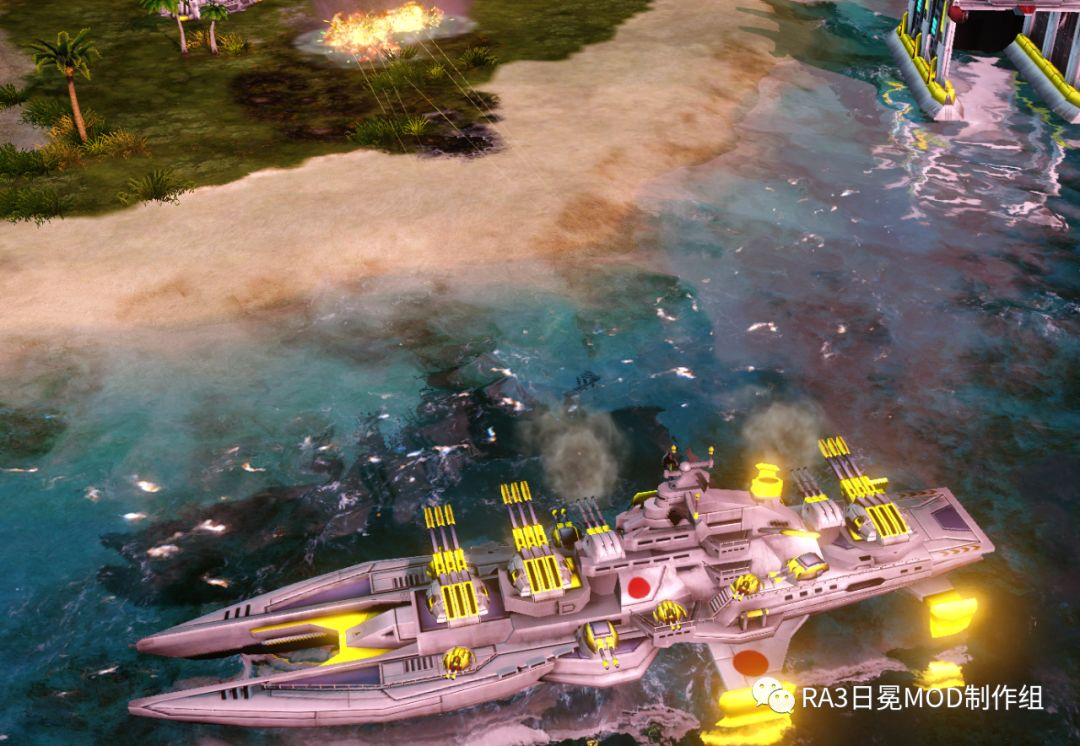 [88mm Secondary Guns and 25mm Guns Firing]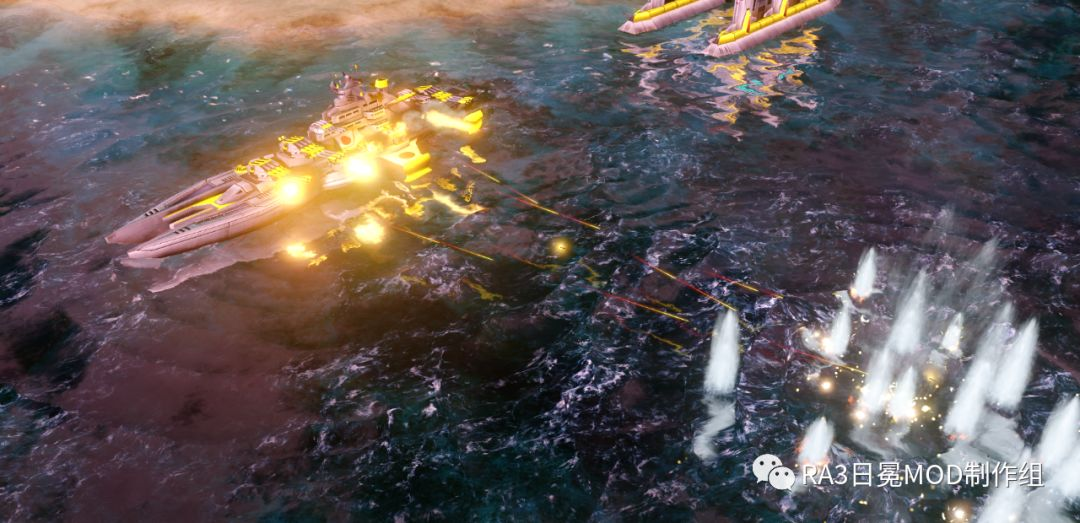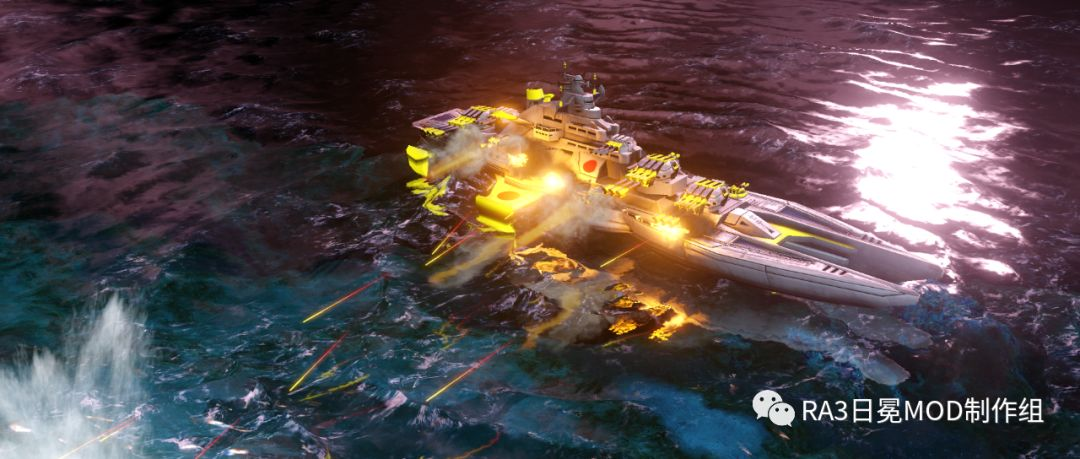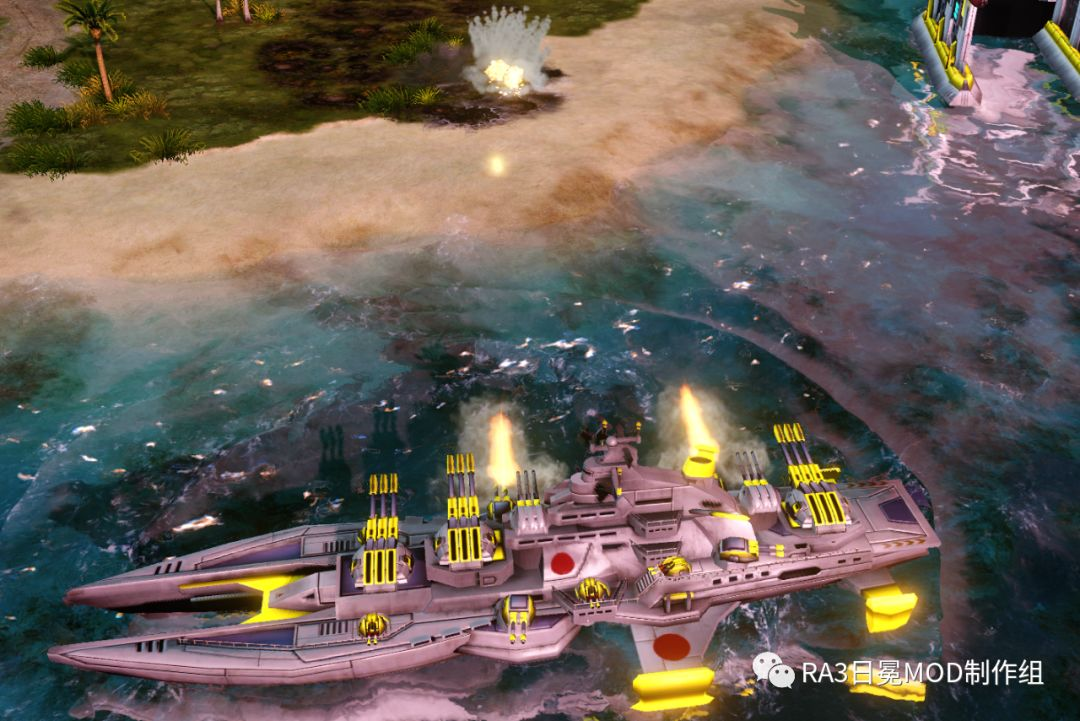 For the Celestial Empire, the T4 upgrade is integrated into the Quantum Decryption Building and does not need a separate building.
Xuanwu Submarine of the Celestial Empire will have anti-ship capability after the rework, while the Xuanming Battlecruiser will be enhanced and relocated to T4. Considering the fact that Celestial Empire's Mecha units are still under development, we decided to designate the original T3 close-quarter mecha as a T4 unit.
This will wrap up this diary, we can see that Corona will introduce T4 units, and T3 ground attack aircraft will have self-defense capability against fighters and anti-ship capability. With the changes of attack aircraft threatening the air, the air force will have a strong response, which will bring us to the next developer's diary - Interceptor (Already published).