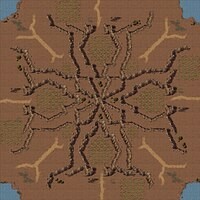 [N3][TD][4P] Crossed


Type: Map
Game: TD
Posted by: #footer_privacy_policy


[T.D][4P] Crossed
> This map was a template for an AI, Trigger and Event experiment. A pity, I have lost that finished map..

Legends:

= Map made by N3tRunn3r
[T.D] = Tiberian Dawn
[R.A] = Red Alert
= Crate Map
[?P] = Playe...

Read more...