Hello, everyone. We are here for another update of Romanov's Vengeance. With the last update (which we haven't posted a release article for), we introduced the upgrade system to the mod. We decided that the logic has room for some more upgrades, so 7 more upgrades were added. United Kingdom got its upgrade replaced as the old one was not good enough and Iraq got a new upgrade in favor of old one being available for all Soviets. Here's how the upgrades currently look like for 3 factions.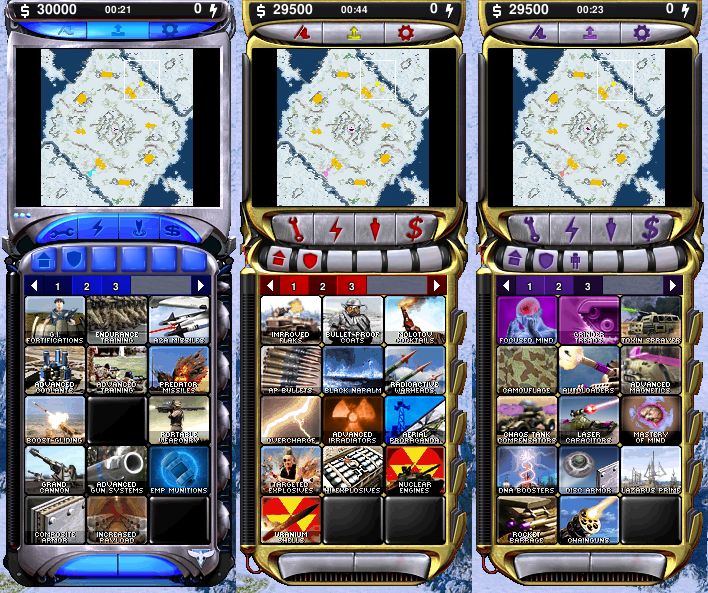 Old British Upgrade is still in the game, it is just not available, so i quickly shopped it out.
And, yes Psi-Corps has one more upgrade than others.
With the initial implementation of upgrades, we added visual indications to some units to show that they are upgraded. While still not inclusive of all upgrades, we added more of such indications for upgrades.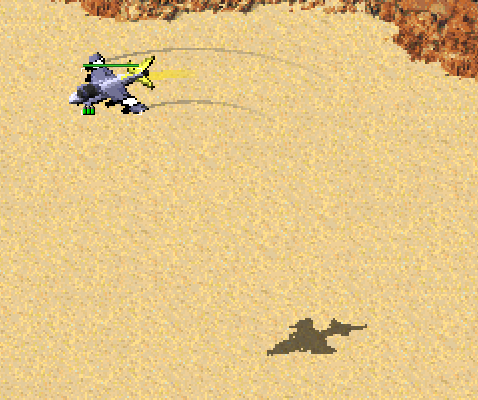 Harrier with both Air-to-Air Missiles and Predator Missiles.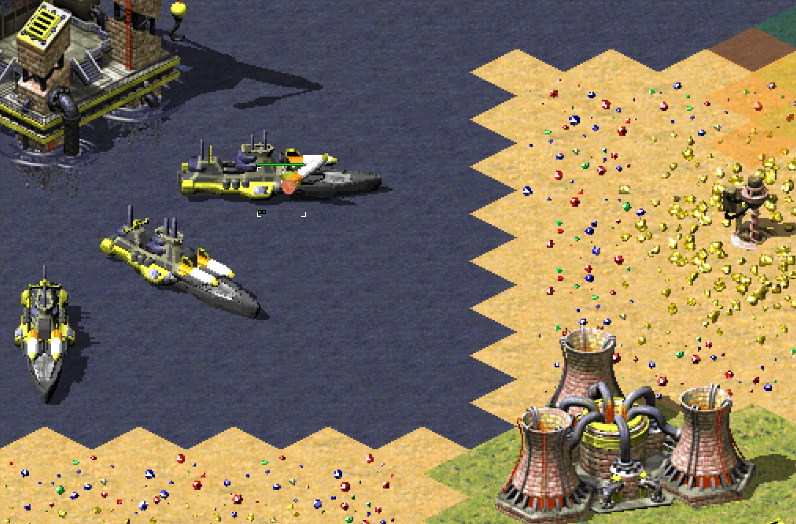 Dreadnoughts with both Radioactive Warheads and Advanced Irradiators.
Nuclear Reactor again, changes color with Advanced Irradiators, even though only thing affected from that is its explosion when killed.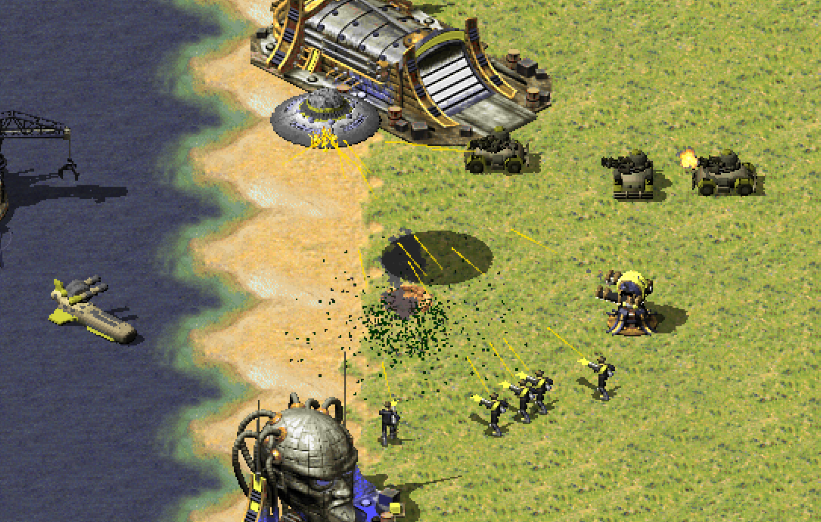 Gatling Weapons with Chainguns upgrade get bullet tracers.
Leech Disc with Disc Armor become gray, that's not a new one though.
RV's dog fights can be up to chance at times. To make the logic more microable we added a deploy ability for dogs that stuns nearby infantry including other dogs, similar to what Attack Dogs and Bears have in Red Alert 3. With a well timed stun, you can ensure that your dog comes out victorious in a fight.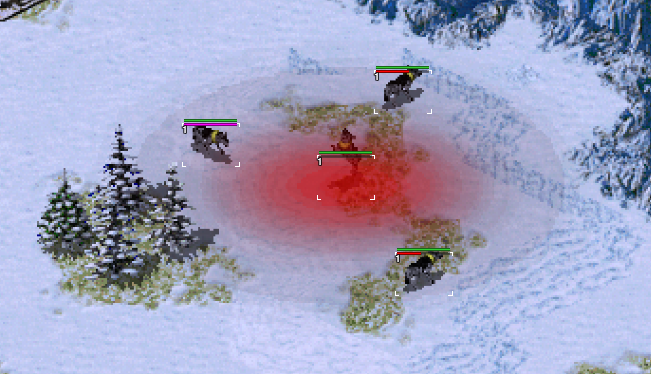 Dogs stun enemy units within 3 cells when deployed.
It takes them 1 minute to recharge this ability, you can see the recharge from the bar above.
Of course as with every update, this update comes with numerous balance changes. Mostly to the upgrades. 4 new maps are also added in this update. You can find the full list of changes
here
.

You can download the new version from the following links:

Windows (x86|x64) - Linux - MacOS X (Compat)