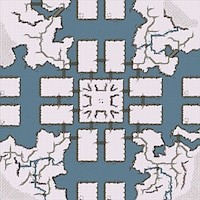 King of the Hill Minigame


Type: Map
Game: RA1
Posted by: #footer_privacy_policy


THIS MAP IS NOT INTENDED FOR REGULAR PLAY! RULES: All players must play Soviets. Only Infantry units (Aftermath and Tanyas are allowed!), harvesters, and MCVs are allowed in play. All power plants MUST be built on the second spawn island. No building extra...

Read more...