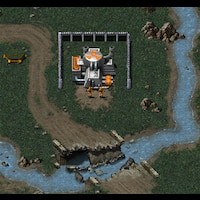 Side Ops Soviets Epilogue: The Foreseeable Future


Type: Map
Game: RA1
Posted by: #footer_privacy_policy


Tovarish M\u00e1rshal Sovetskogo Soyuza,

It is good to speak to you again my friend, feels like it\u2019s been years since the German liberation \u2013 Who\u2019d have thought it, General Vladimir and Chairman Moskovin... Anyway we have work to do!

My most trusted advis

Read more...