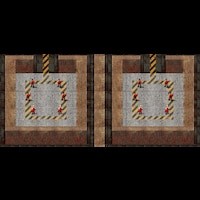 Side Ops Soviets Mission 12: Einstein Extraction


Type: Map
Game: RA1
Posted by: #footer_privacy_policy


TO \u2013 CO BDE HQ U7.
FROM \u2013 CO SPEC PURPOSE COMM Z1.

ADVANCE TO BAGNOLS-SUR-C\u00c8ZE, NEAR AVIGNON.
ALLIED SCIENCE FACILITY SECURED AT SURFACE.
INFILTRATE WITH ST\u00c1RSHIY SERZHANT VOLKOV'S SPETSNAZ TEAM.
RECOVER EINSTEIN AND RETURN TO SURFACE AT ALL COSTS.

Read more...