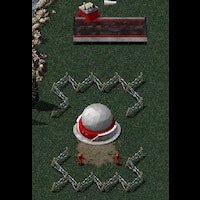 Side Ops Soviets Mission 10: Frontal Aviation


Type: Map
Game: RA1
Posted by: #footer_privacy_policy


Polk\u00f3vnik,

Our advance into France is proving slower than expected, I want you to get this over with quickly. Assist our comrades in destroying strong resistance in the area using our new MiG Attack Aircraft, as well as our Hind Gunships.

Smash the A

Read more...