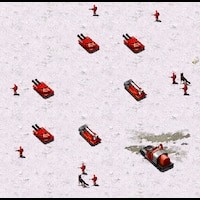 Side Ops Soviets Mission 06: Operation Vulpes Lagopus


Type: Map
Game: RA1
Posted by: #footer_privacy_policy


Kapit\u00e1n,

Well done on your assignment with the Berlin offensive \u2013 if you keep smashing the Allies like this and gaining promotions, I may soon be saluting you! Anyway, to business tovarich. Plans from the bunker show the English are to massively counter

Read more...