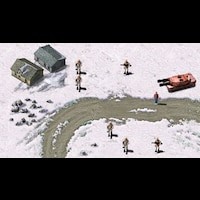 Side Ops Soviets Mission 03: Fire Support


Type: Map
Game: RA1
Posted by: #footer_privacy_policy


Starshy Leytenant,

Firstly, congratulations on your promotion! Secondly, it is great to see you, my friend. But we must get to business - I need your assistance in clearing out resistance in the area around Graz, Austria. Local guerrillas have halted ou...

Read more...