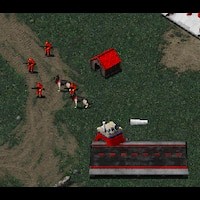 Side Ops Soviets Mission 02: Strela


Type: Map
Game: RA1
Posted by: #footer_privacy_policy


Leytenant,

The attack on Germany begins in a few hours, and we need you to destroy a major guard post on the Polish Border, near Szczecin. Take your Infantry Company and raze it to the ground. Do it quickly before the Allied Rapid Reaction Force arrives...

Read more...