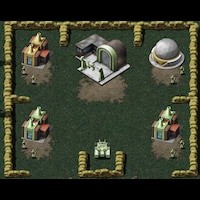 Side Ops Allies Epilogue: Real Tough Guys


Type: Map
Game: RA1
Posted by: #footer_privacy_policy


Good Morning Commander,

An armed group has surrounded a Top Secret military base in England, putting the Global Defence talks in jeopardy. The ConYard at that base MUST remain standing.

Your team is the closest, get in there - destroy the heavily ar...

Read more...