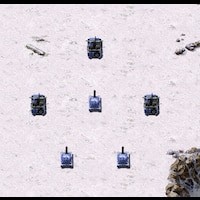 Side Ops Allies Mission 14: Vanguard


Type: Map
Game: RA1
Posted by: #footer_privacy_policy


The main assault on Moscow begins at dawn, but you must clear the approach for the bulk of our armoured forces. This area has the last remaining Soviet fuel depot and mining complex - raze them to the ground. The rest of the Regiment is in O Group as we sp...

Read more...