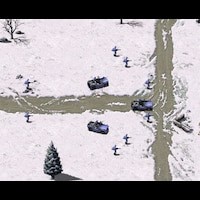 Side Ops Allies Mission 01: Under the Radar


Type: Map
Game: RA1
Posted by: #footer_privacy_policy


A strike team is on the way to rescue Einstein and they need a safe route to evacuate him by helicopter. Destroy the early warning radar and SAM Sites East of their Area of Operations before the strike begins.

1. Destroy the Radar Dome.
2. Destroy the ...

Read more...