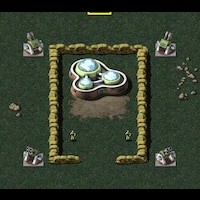 Side Ops Allies Mission 08: Red Dusk


Type: Map
Game: RA1
Posted by: #footer_privacy_policy


LANDCOM 16 HQS.

FLASH FLASH FLASH

TO: FIELD COMMANDER J3

SOVIET AIRBORNE FORCES ARE PREPARING TO ASSAULT UNIFIED OPERATIONS HEADQUARTERS IN ENGLAND, IN RESPONSE TO OUR SUCCESSFUL COUNTERATTACKS. REPEL AIRBORNE AND FRONTAL AVIATION FORCES \u2013 THE UOH

Read more...