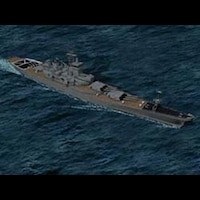 Side Ops Allies Mission 07: Revenants


Type: Map
Game: RA1
Posted by: #footer_privacy_policy


LANDCOM 16 HQS.
SECRET.
TO: FIELD COMMANDER J3

THE OPERATION IN BORNHOLM PRESENTS US WITH THE OPPORTUNITY TO SINK A DIVISION OF CRUISERS CAPTURED IN PORT DURING THE INVASION OF SWEDEN. TAKE THEM OUT OR THE SOVIETS WILL HAVE LONG RANGE GUNNERY SUPPORT....

Read more...