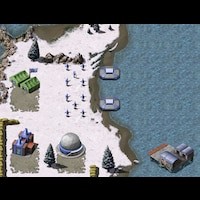 Side Ops Allies Mission 05: Aegean Ingress


Type: Map
Game: RA1
Posted by: #footer_privacy_policy


The Soviets are working on a secret project at a base in South-eastern Greece. You need to get Tanya to the landing zone on the northern-most island. Take out the SAM sites so her team\u2019s helicopter can land.

The Soviets have deployed their V2 Rocket Art

Read more...