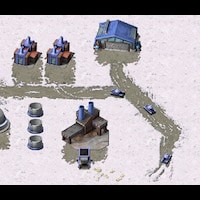 Side Ops Allies Mission 04: No Mercy


Type: Map
Game: RA1
Posted by: #footer_privacy_policy


The Soviet armoured regiment you reconnoitred has been repelled from a mountain pass in Southwestern Poland. Destroy the remaining forces and the Logistics Base they are retreating to. If you can intercept them before they link up, you can catch the base b...

Read more...