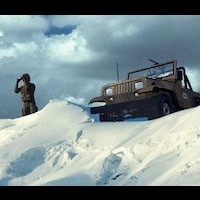 Side Ops Allies Mission 03: Close Target Recce


Type: Map
Game: RA1
Posted by: #footer_privacy_policy


LANDCOM 16 HQS.
TOP SECRET.
TO: FIELD COMMANDER J3

PERFORM RECON AT DESIGNATED POSITIONS IN YOUR AREA. INFILTRATE FORWARD COMMAND POST TO DETERMINE SCHEME OF MANOEUVRE FOR SOVIET FORCES. DO NOT ENGAGE THE BASE OR ARMOUR DIRECTLY FOR RISK OF QUICK REAC...

Read more...