Happy Easter, commanders!
While we don't have bunnies this time, we instead have an all-new map editor. Written from the ground up in C#, it makes mapping for DTA a lot more efficient. To avoid making you read through a giant wall of text, we created a short video that showcases its new features, including
automatic terrain generation
:
The new features, improved interface and better performance over the ancient "FinalSun" map editor used by the C&C Tiberian Sun community for the past 20+ years make mapping with this editor up to several times faster. The map shown in the video only took me 3 hours to create; with the old editor it would've taken around 10 hours. Simply because the new features and improvements remove a lot of the repetitive, manual mechanical work that was necessary with the old editor.
As another example, creating some of our latest maps, like
[8] Extreme Marshlands
, simply wouldn't have been feasible without the improvements this editor brings, as achieving the same detail level for the swamps with the old editor would've taken a dozens of times more effort.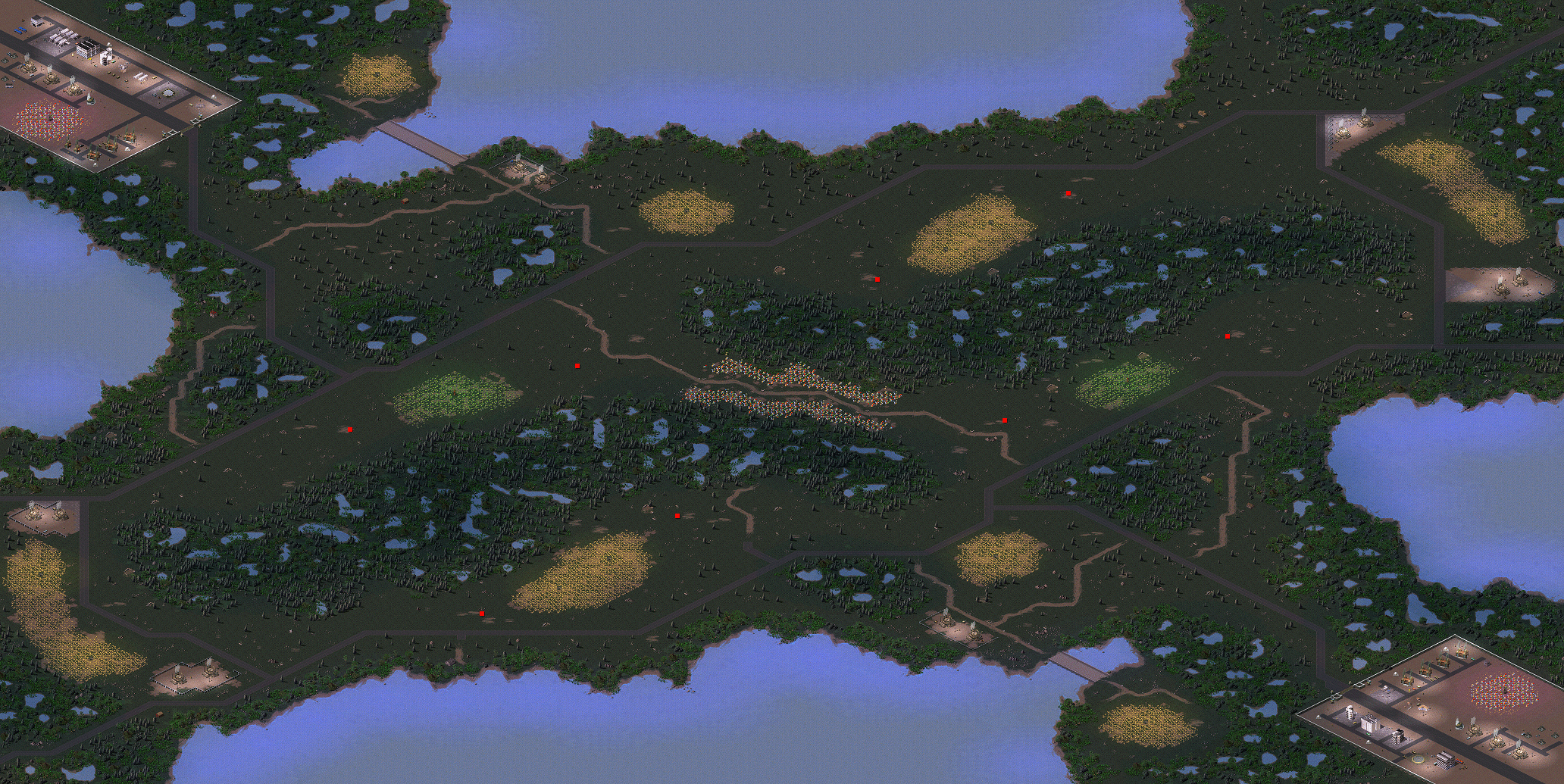 Creating the extremely detailed swamp areas of [8] Extreme Marshlands would've been a practically impassable task with the old "FinalSun" map editor.
We've internally used this editor for a while already, starting from the
"Chainbreaker"
single-player mission released last August, and think it's finally ready for public release. While we didn't demonstrate it in the video, the editor also brings major improvements to mission scripting. It contains all the functionality that the old FinalSun editor had, but with a more efficient user-interface that displays and allows manipulating more information at once, and allows quick checking of references between triggers, objects and waypoints. Below are a couple of examples.

You can hover over a waypoint to view what triggers, scripts or team types use the waypoint.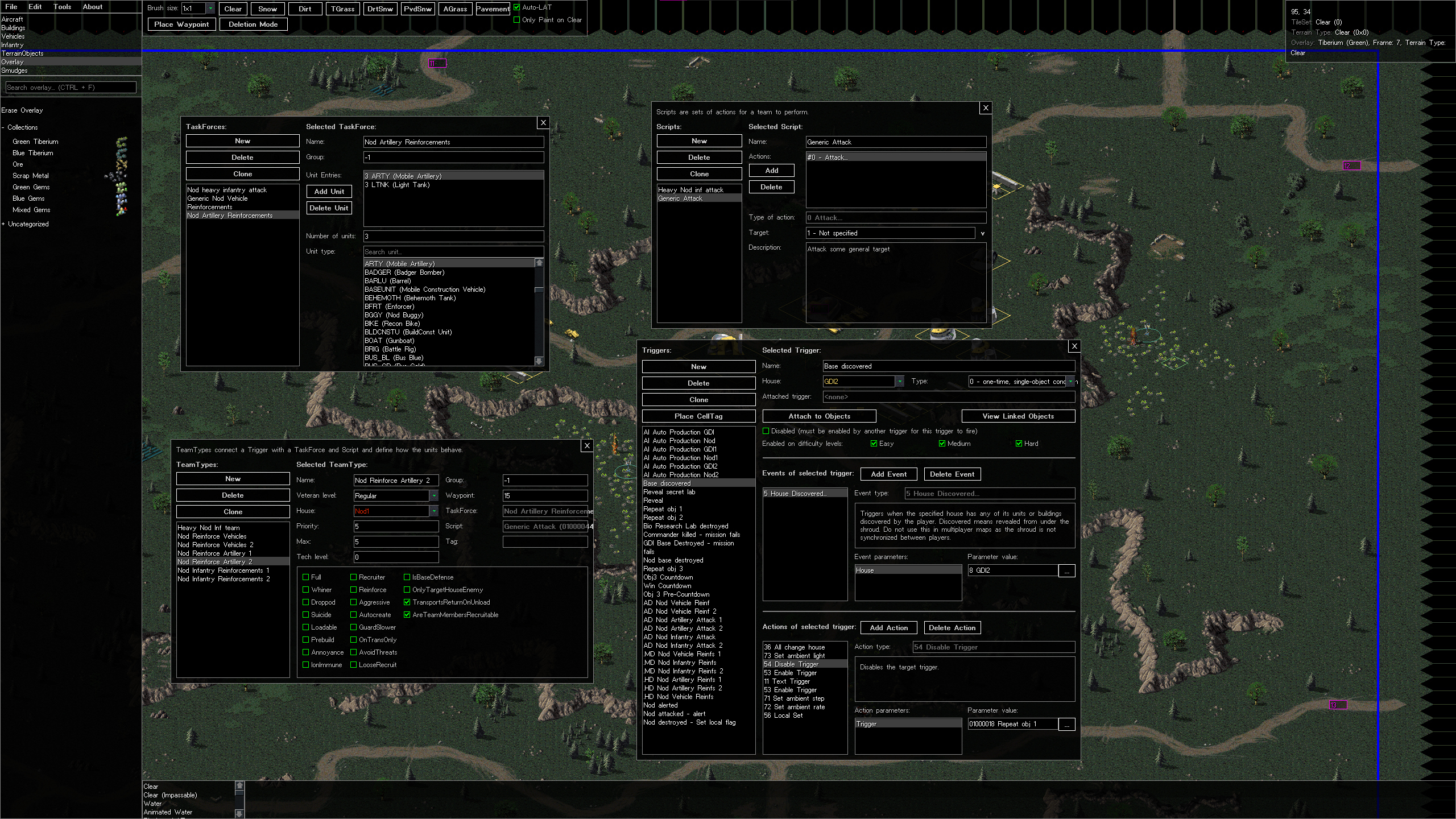 The new map editor with all scripting dialogs open.
The new map editor will be included with our next update, which, assuming all goes according to plan, will be ready within the next couple of weeks.
For those interested, the source code of the editor is available at
Rampastring
's GitHub profile:
Github.com
For license and credits, see the License file at
Github.com