Update 2.7 - Turning Point





Download:


https://www.moddb.com/mods/the-second-tiberium-war/downloads/the-second-tiberium-war-27

Here comes update 2.7 which brings some very important changes and improvements. The previous update saw a large addition to the unit roster with naval warfare so this update focused on other area's such as client improvements and gameplay polishing.

-----------------------------------------------------------



Campaign


The next chapter of the Second Tiberium War story has been revealed as you follow along with Vega's challenge to defend the remaining Temple Ruins from Kane and his plans to complete his mysterious Genesis project.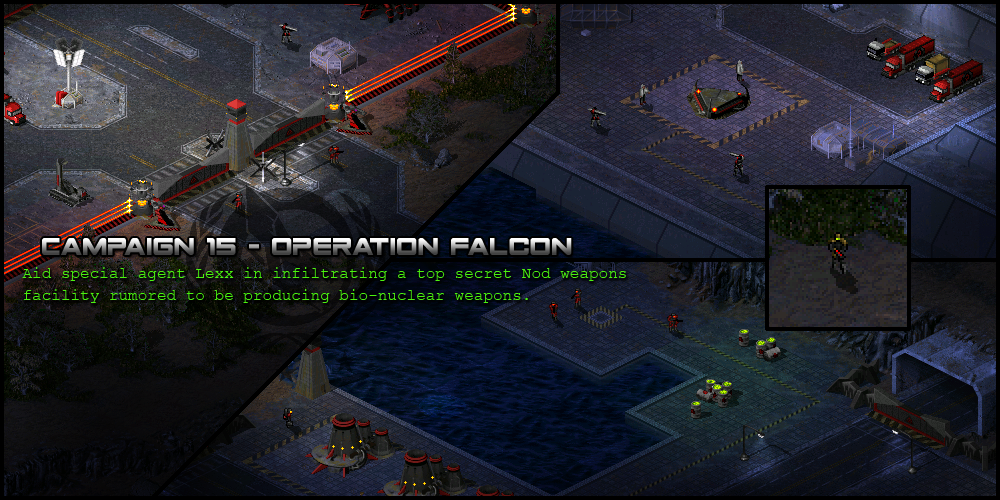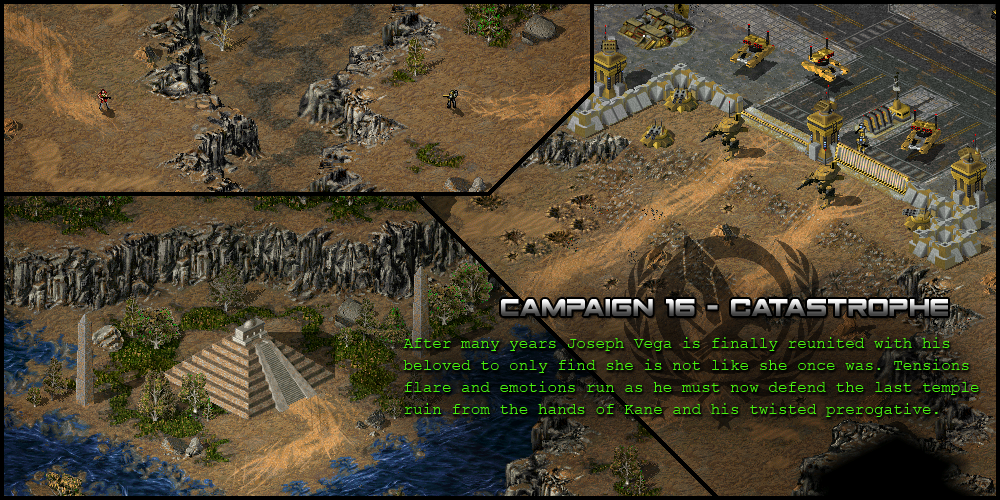 The campaign list has been reworked to consist of more organization with smaller chapters which helps me focus on each chapter at a time with each release.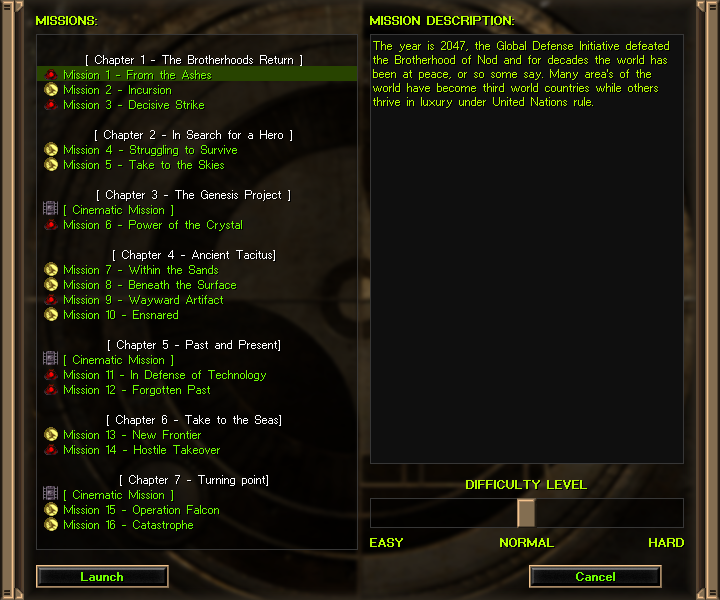 Sorry the difficulty slider does not yet work.

-----------------------------------------------------------



Updated Client


The client has been updated to the newest 6.0 client version which brings bug fixes and client hacks which the community has been developing over the years. Some of the fixes now available for the project include:

   Smart Harvester AI
   No veterancy from killing friendlies
   Burst weapon fix
   Too big for carryall
   Oil derricks
   Mechanics
   Spies
   Dropships carry vehicles
   Faction unique MCV
   Factions unique harvester

Visuals for the client are remastered as the new client has been scaled to a 16:9 resolution ratio. I have also added GDI and Nod theme packs to the client.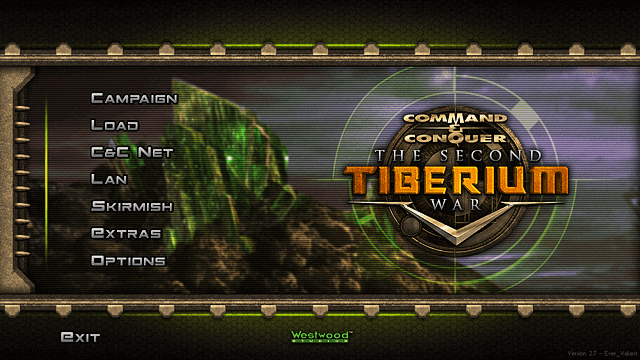 -----------------------------------------------------------



Major Changes:



   -Client updated to 6.0 with hacks
   -Client visual clarity and color improved
   -GDI and Nod theme for client now available
   -(Campaign) mission 15 released
   -(Campaign) mission 16 released
   -(Campaign) mission 7 remade
   -(Campaign) mission 1,2,3,13 improved visually
   -Added urban barrels and chemical barrels



Minor changes:



   -Green Tiberium now provides 1000 credits per load (up from 900)
   -Blue Tiberium now provides 1400 credits per load (up from 1200)
   -Harvester movement speed and rotation increased
   -Pulse Cannon name changed to better explain it's an anti-air weapon
   -Pulse Cannon weapon damage and audio improved
   -Skiff does more damage and fires burst shots
   -Hammerhead increased rate of fire
   -Stealth tank weapon and movement improved to be more powerful
   -Marine weapon fire and audio improved
   -Cyborg rate of fire improved
   -Heavy bullet fire vs infantry damage increased
   -Tiberium Eruption no longer collides with structures when fired
   -Die animation for infantry in fire works properly
   -Die animation for infantry with ion weapons works properly
   -New veteran symbols for promoted units
   -Improved structure pips for hit points and cargo
   -Ground clipping for Obelisk, Nod factory, and Stealth hub fixed
   -Building height adjusted for Obelisk, Temple of Nod, and Nod Radar
   -Some tree pixels cleaned up
   -(Map) Best vs West overhauled
   -(Map) Oilfield overhauled
   -(Map) Treasure Isle overhauled
   -(Map) Scorched Oasis overhauled
   -Grammar fixed on some missions and briefings
   -Game speed default fixed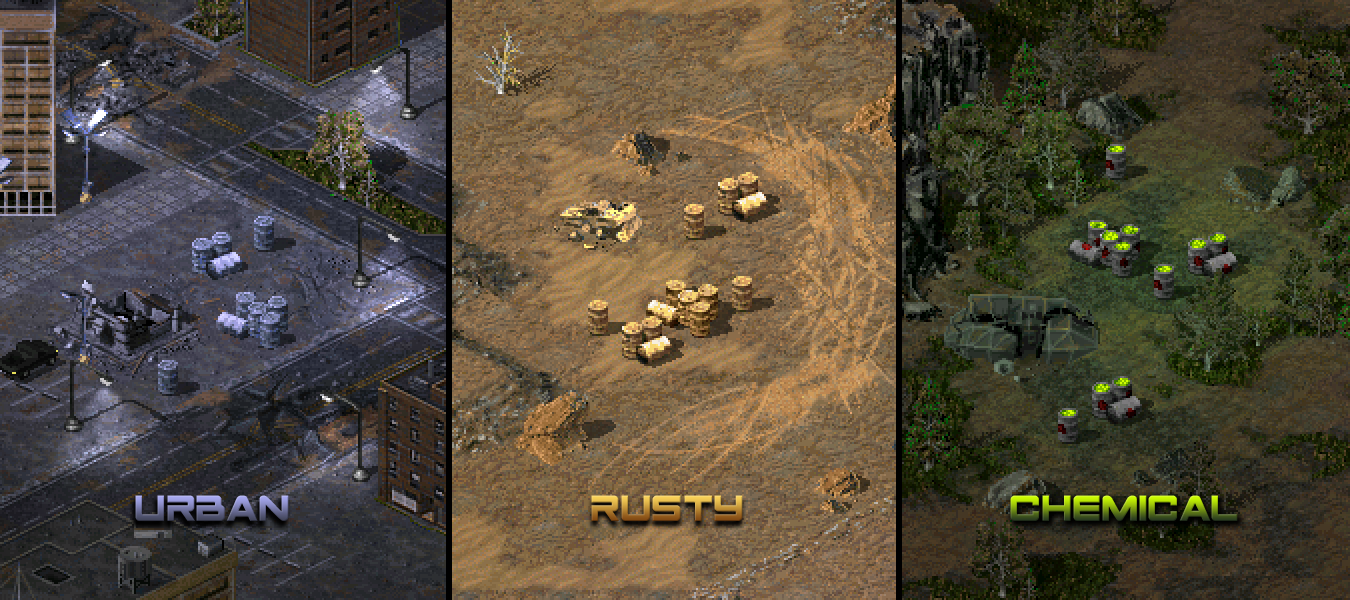 Thank you for supporting this project and enjoy what this update has to offer!