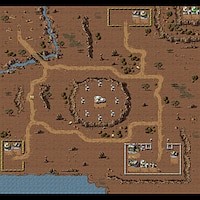 Mercenary Campaign - 9 - Nonsense


Type: Map
Game: TD
Posted by: #footer_privacy_policy


What absolute nonsense!! GDI has jailed some of our best troops citing they are in contravention of some drivel. If they think that will deter us, they can think again! Find a way to capture the prison so we can free them. We have some intel that GDI is us...

Read more...