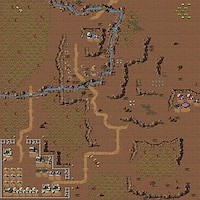 Mercenary Campaign - 5 – Nikoomba's new toy


Type: Map
Game: TD
Posted by: #footer_privacy_policy


Nikoomba has bought a new toy and has hired us to get it to him in one piece. This should be an easy mission if everything goes to plan. Start the mission by moving to the flare. If anything out of scope does happen, then we will make our way to a small no...

Read more...