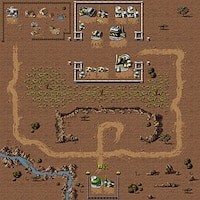 Mercenary Campaign - 2B - A favour for NOD


Type: Map
Game: TD
Posted by: #footer_privacy_policy


NOD has requested that we destroy the production structures in the GDI base. The base is heavily guarded. Perhaps you can create a distraction. Use the hill directly in front of you to get a better view of the base.

Read more...