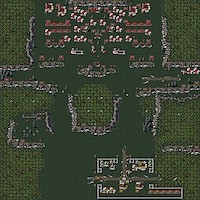 GDI - Fortress Demolition


Type: Map
Game: TD
Posted by: #footer_privacy_policy


NOD has built a massive fortress in the mountains. It needs to be destroyed ASAP. Intel reports that they have nuclear weapons and will use it if they feel threatened. Make sure you destroy their communications centre to disrupt it before they decide to la...

Read more...