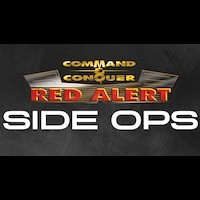 Side Ops - Invasion of Cyprus - Akrotiri


Type: Map
Game: RA1
Posted by: #footer_privacy_policy


The British Base at Akrotiri is the last significant concentration of Allied Forces in Cyprus and are desperate to hold on to the island, despite us sinking most of their fleet. You are here to assist Maj\u00f3r Vodnik\u2019s tank forces and crush the Allies.

We'

Read more...