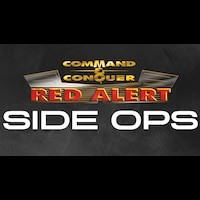 Side Ops - Turkish Counterstrike - Operation: Hand Shake


Type: Map
Game: RA1
Posted by: #footer_privacy_policy


Allied Forces Anatolia must combine with the lightly armed Allied Forces Levant. Work to destroy all Soviet Tesla Coil fortifications in the area so we can link-up.

There is a shortage of mines in this area, scout to the North East and use the ore in yo...

Read more...