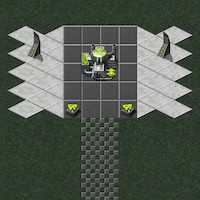 Concrete Pavement


Type: Mod
Game: TD
Posted by: #footer_privacy_policy


Tiberian Dawn has two pavement types, CONC and ROAD, which are unused in the game but which can be used in missions. This adds remastered graphics for them.

This mod does not add anything new to build. These objects always existed in the game, as Ove...

Read more...