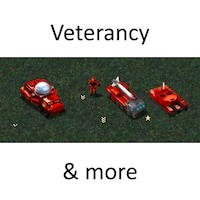 Veterancy and more - Beta 9


Type: Mod
Game: RA1
Posted by: #footer_privacy_policy


\u27a1\ufe0f Looking for the TD version \u2753

\u203c\ufe0f You can only activate one DLL mod and this mod does change the DLL. \u203c\ufe0f

\u26a0\ufe0f I haven't tested this mod with the LAN mode yet. \u26a0

Read more...