Hello everyone! Today, September 30th, is PPM's anniversary! We have survived for a very long 22 years already, and to remind you that everything started with a Tiberian Sun mod called PPM: Final Dawn, and today we have a little fun monster that provides everything except the download from PPM: Final Dawn. I reiterate that I still plan to finish this mod one day.

Our little old PPM monster has a lot of content to offer, most of it created by you, visitors. From hosted mods to tutorials, graphical resources of several kinds, sounds, maps, and an active community. Perhaps not as active as we had in earlier years, but it still survives the immediatism of today's internet. I mean, most of the internet forums are losing their popularity to communication tools that pose a faster-messaging pace, such as Whatsapp, Telegram, and Discord groups. Some people want quick and dedicated tech support. Others seem to have too much free time on their hands. For these people, forums are archaic tools. Considering the military thematic of the games covered here, Discord seems to be the big winner among the three tools I've mentioned earlier, as it is easier to be anonymous there (just as here), since some of the people who are interested in these games might have very questionable principles to say it in light terms. Some, in this case, mean minority, just to be clear. Discord also wins by being an excellent tool to stream to many people.

PPM was never made with this immediatism in mind. Sorry if it disappoints some of you. If you want the fastest responses for your modding doubts and the fastest feedback for your projects, PPM might not be the best place for it. But that's not a bad thing at all because PPM complements it. Time helps you to think twice (or more) and provides more elegant and constructive ideas. The human brain doesn't work well if you are hot-headed, let's be honest. Also, a slower pace of messaging allows you to focus your energy on your projects as well. PPM was never meant to be an overcrowded place but rather a place where you can comfortably pay attention to everything posted here. In forums overloaded with posts and spam, it is hard to catch and organize interesting content. And if people post too quickly there, dialogs might be compromised. If you expect useful responses, you have to expect people to actually read and pay attention to them.

Forums also have the advantage of being tracked by search engines. So, what you post here can be registered for posterity and help those who look for answers to their problems using search engines, which happen to be many people. Bear in mind that the number of registered users who browses the forums happen to be less than 5% of all visitors, so if you think that few people are responding to your post, it doesn't mean that few people read it in the first place. Discord, Whatsapp, and Telegram posts are not meant to be exported outside their environment. While this is good for the privacy of their posts, it is bad if you want to use these tools to spread the word to the world. For us, in PPM, it is much easier to spread news posted on ModDB than on Discord because we can track, import, and transform the format of this news to one compatible with our forums. If you post it on Discord, we have to do the procedure manually, which takes much more effort from our side.

However, prosperity is a crucial word for PPM and our 22 years of survival. If you post your content here, we make it available for as long as possible unless you post something absurd that violates laws or offends people. If a group of rogues posts certain kinds of crap on Discord public channels, there is a risk that the whole channel will be deleted, and years of interesting content may disappear in the blink of an eye. Here we are more careful simply to filter the crap and keep the rest. Of course that there is a risk of PPM eventually ending, which is definitely not on my plans, but our data is being exported to other sites, search engines, and the Internet Wayback Machine. So, something will be salvageable.


Some people think that I want to create a sort of PPM LLC or want to conquer the world by it gathering the whole community in its back, but my main priority is to make a comfortable place that is easy to maintain. And maintenance doesn't simply mean that the place works, but it should also have a constant flow of new content. Otherwise, people will lose interest in it. From my end, the kind of content I can create is news posts, updated tools, the Final Dawn mod, tutorials, etc. Unfortunately, my real life prevents me from doing everything simultaneously due to time constraints and other matters. And it can get worse once I get a job, constitute a new family, etc. So, I focus my energy on making PPM sustainable even if I have to be absent for some time. This is why I prioritize the news posts. They help to motivate others to visit the site by showing the activity of the community and also motivate people to be part of the news by having their content advertised to the rest of the community. Last year I made a tool that allowed me to post news much faster (from 30min to 2 hours being reduced to a few minutes in some cases). With a faster flux of news comes the need to organize these news posts, which is why one of the last year's birthday gifts was the subsites.

I still have work to do in terms of news posting tools to allow us to properly spotlight the resources you guys submit, as well as the content from other communities, but what was made so far has helped us to advance a lot in terms of news posting. I also have to progress a lot to facilitate the use of keywords on voxels, SHPs, and other resources.... as well as for your use in your mods. It will eventually be done, and something interesting will come out.

For now, we have a couple of smaller gifts to provide for this birthday:

1) We now have a Command & Conquer Generals subsite: https://generals.projectperfectmod.com.

2) The news posts from our subsites were fixed. You should no longer see broken quotes, broken videos, etc.

3) We have also tagged all tutorials that were submitted recently. So, if you search for #Tutorials #RedAlert2 (or replace #RedAlert2 with the game that you want), it will feature all tutorials. You can also browse the tutorials by using other keywords used in these tutorials.


It is also worth mentioning for those who like chatting that our forum backend engine was recently updated to allow new posts to show up as they are posted when you view topics. However, I still have to work on post edition and deletion. I have to work on the front end and test everything, of course. It's just a matter of time until we get this functionality fully working for registered users only and non-offtopic forums.

And finally, one cake, one purpose, because cake lives in death and our cake tradition must go on!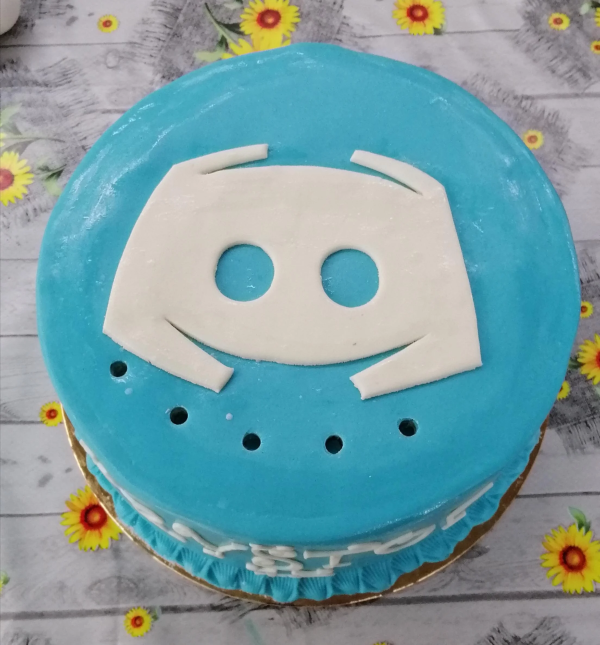 The credits for today's cake goes to this site