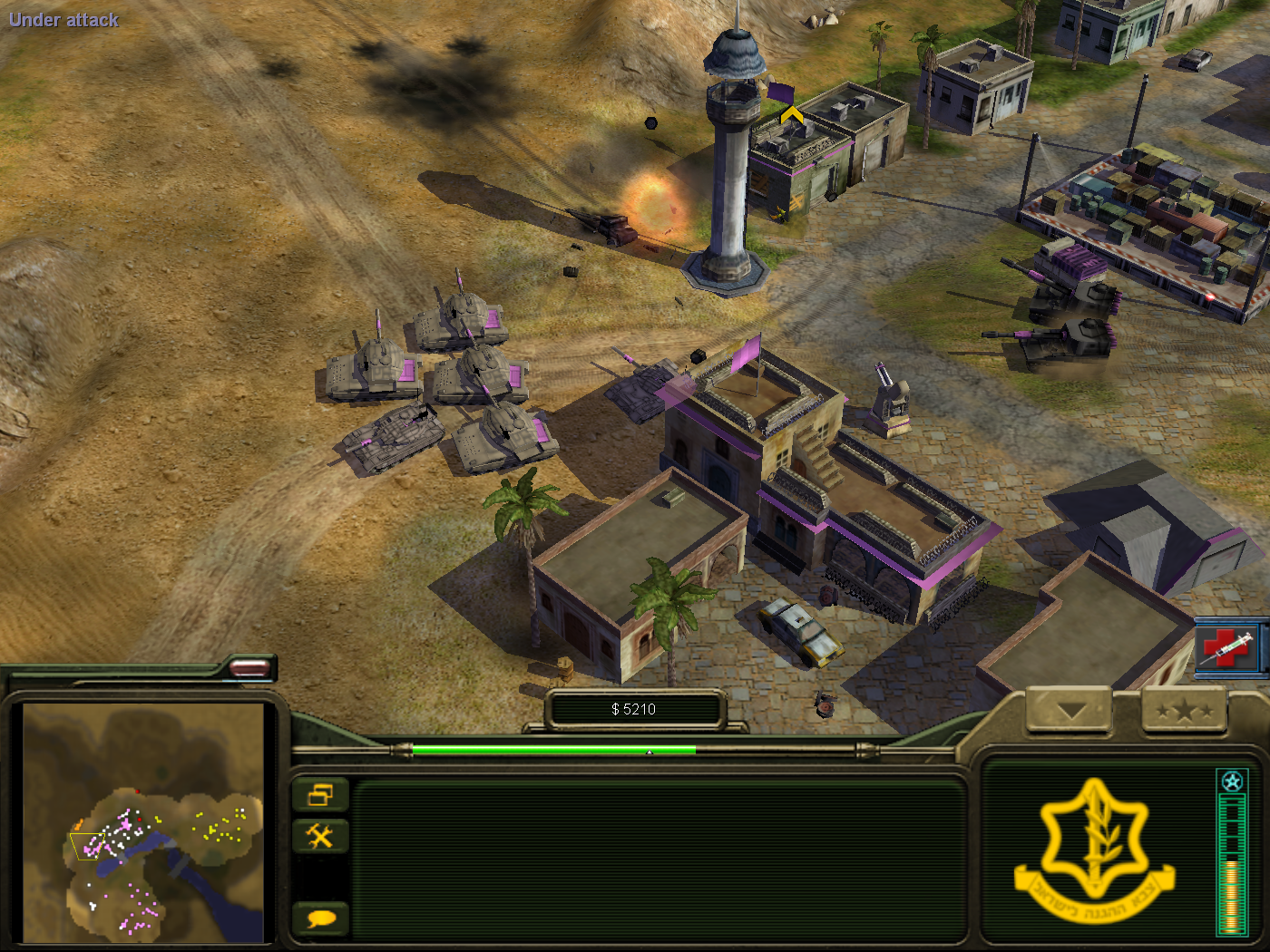 The IDF joins the game in force!
Israel, as a faction, has a formidable defense. However, the player will have to work to maintain the defense actively. Players can use the tank entrenchment to guard their base and support them with missile/aircraft blasting C-Rams. The C-Ram cannot attack ground units.
The War Room allows players to unlock additional units through upgrades depending on their play style. Constructing the field hospital will actively heal your infantry wherever they are on the map.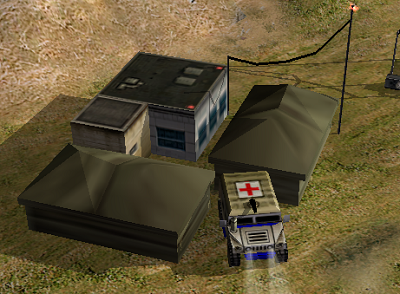 Israeli units are highly survivable and multi-role. For example, the Merkava IIID and IV tanks have active protection systems that target incoming missiles. When any Merkava tank gains veterancy and dies, it will eject two conscript riflemen.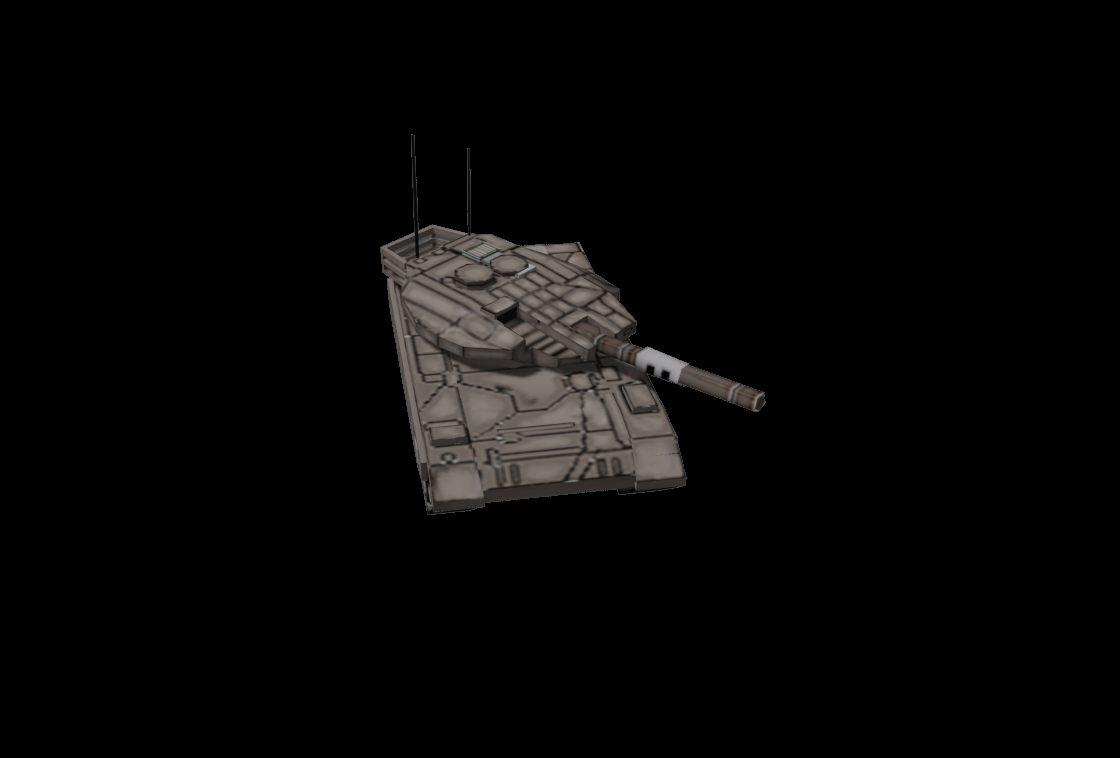 Updates to Iraq!
New Units:


Kiowa scout helicopter (Detects stealth, has no weapons.)


M1A1 Abrams tank (Heavy Tank available from the support factory.)


Iraq also now gains secondary resources through building Oil Derricks. The supply bomber and runway have been removed, though the bomber will likely come back in the form of an airstrike power.
There are also some things that are under consideration. First, Iraq does not yet have a super weapon. Second, Iraq's power generators only supply 5 power each. It may be buffed in future updates depending on feedback.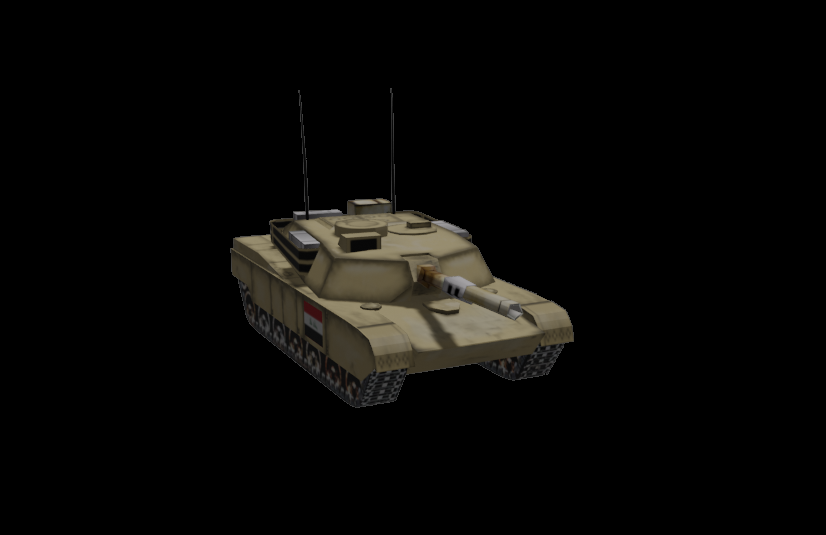 Fixed Missing control bar text.
Non-English players should now have all control bar text. As of now, there are no other mod translations so everything will be in English.
Coming next for Zero Hour Escalated 3.0:
Next, the Arab Coalition will be added as a faction, along with some minor additions to the USA.
This faction will allow players to add new Arab nations to their coalition through general's promotions.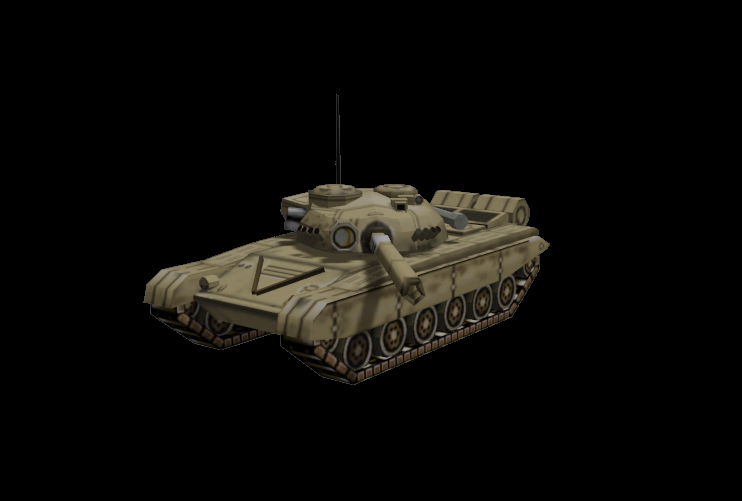 As usual, thank you so much for the encouragement! There's plenty more to do, and I've enjoyed all the feedback! Please report any issues, and I'll try to patch them up quickly.