Hello everyone! The staff from Contra has been working hard these days, and they have recently shared a new unit for the USA faction: Sirius. However, all we have got is one image so far. I guess it is worth a thousand words, isn't it?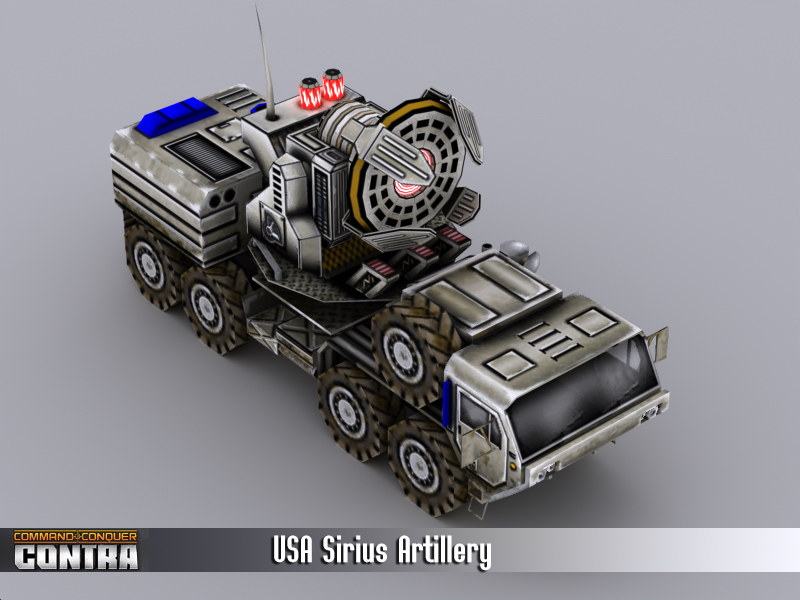 For those who are not acquainted with it, Contra is a modification for Command & Conquer Generals: Zero Hour that redefines the experience of the game with new units, new graphics and adds general's superpowers. It adds three new generals, it also improves the AI greatly, and introduces super units, among many other gameplay changes, balance changes, and bug fixes.

You can learn more about Contra by visiting the Official Website, Forums at Revora, ModDB Profile, and Discord Channel. And that's all for now!