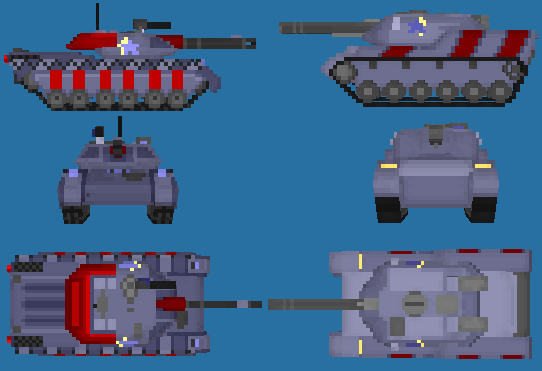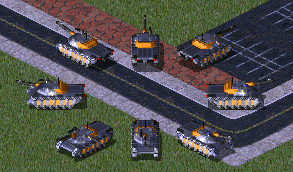 SSIA Medium Tank:




Cost:

850


Armor:

Heavy


Speed:

Fast


Weapon:

85mm Cannon


Range:

Medium-Long


War Factory tech, Low-tier tank



The SSIA Medium Tank (long Medium Tank A1) was the pinnacle of light armored design during the Main War and replaced the entire Light Tank class of vehicle shortly after the war began. It's blueprints were some of the last to make it through the time transfers- however, they were mildly corrupted. Designed to act as a support unit for SSIA Main Battle Tanks, the Medium Tank is fast, dependable and lethal.

To compensate for thin armor protection, the Medium Tank is armed with a rapid fire 85mm cannon. Despite its small caliber, the 85mm cannon is quite lethal on armored targets, thanks in large part to the all SABOT-round package that all Medium Tanks have. (although this comes at the cost of anti-infantry firepower)



Variants:




The Light Tank series were the predecessors to the Medium Tank A1. Other than that, the Medium Tank is the first of its class.