Hello again! The Tiberian Sun anniversary celebration event continues and today they are streaming Tiberian War: Warzone (for Tiberian Sun) and what they have released today: Tiberian War: IonShock, a modification with similar settings, but for Yuri's Revenge. Right now, Tiberian War Warzone is being streamed by DannyDanku on Twitch.

Anyway, let's talk about Tiberian War: IonShock whose public beta version 0.6.9 has been released today. It's a mod that brings GDI, Nod, The Forgotten and Scrin to Yuri's Revenge with Ares. Here's some screenshots: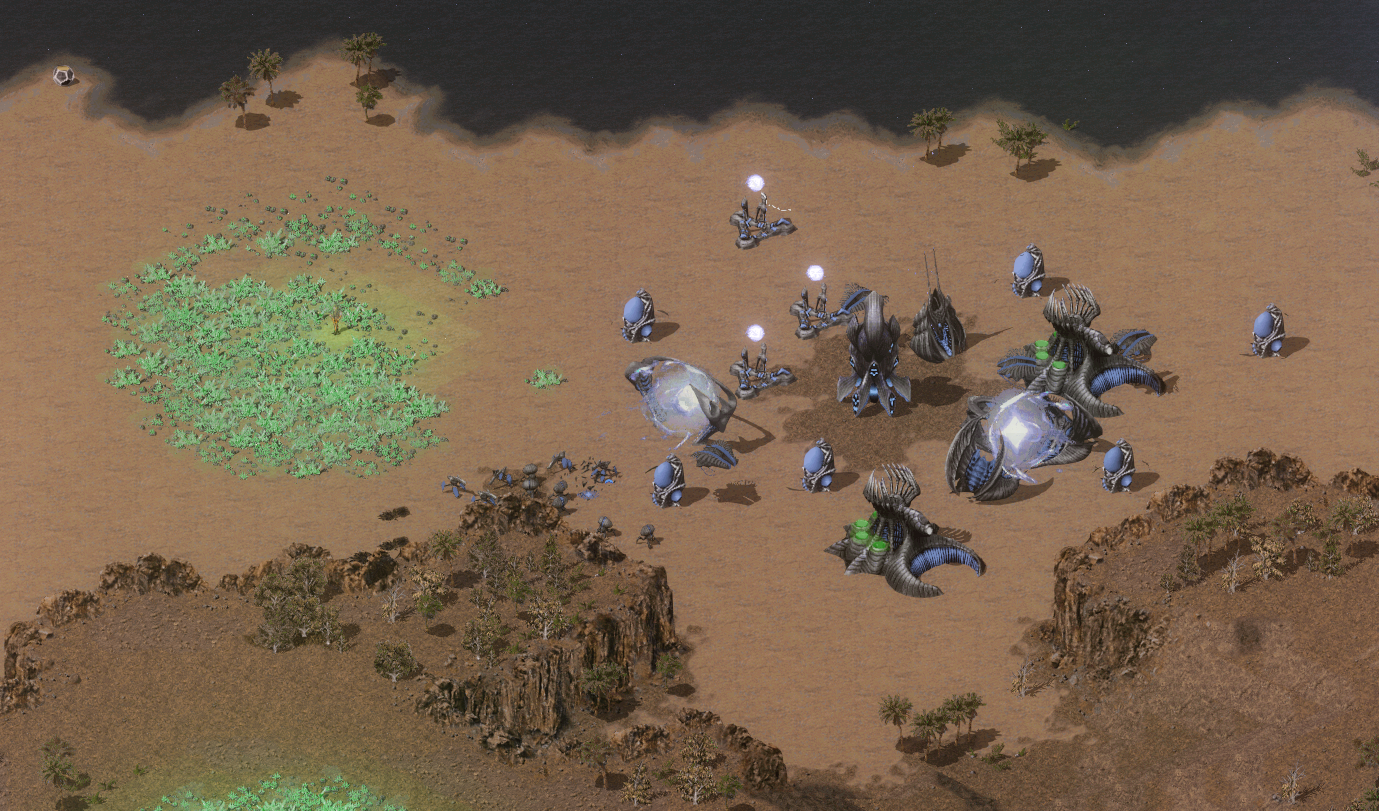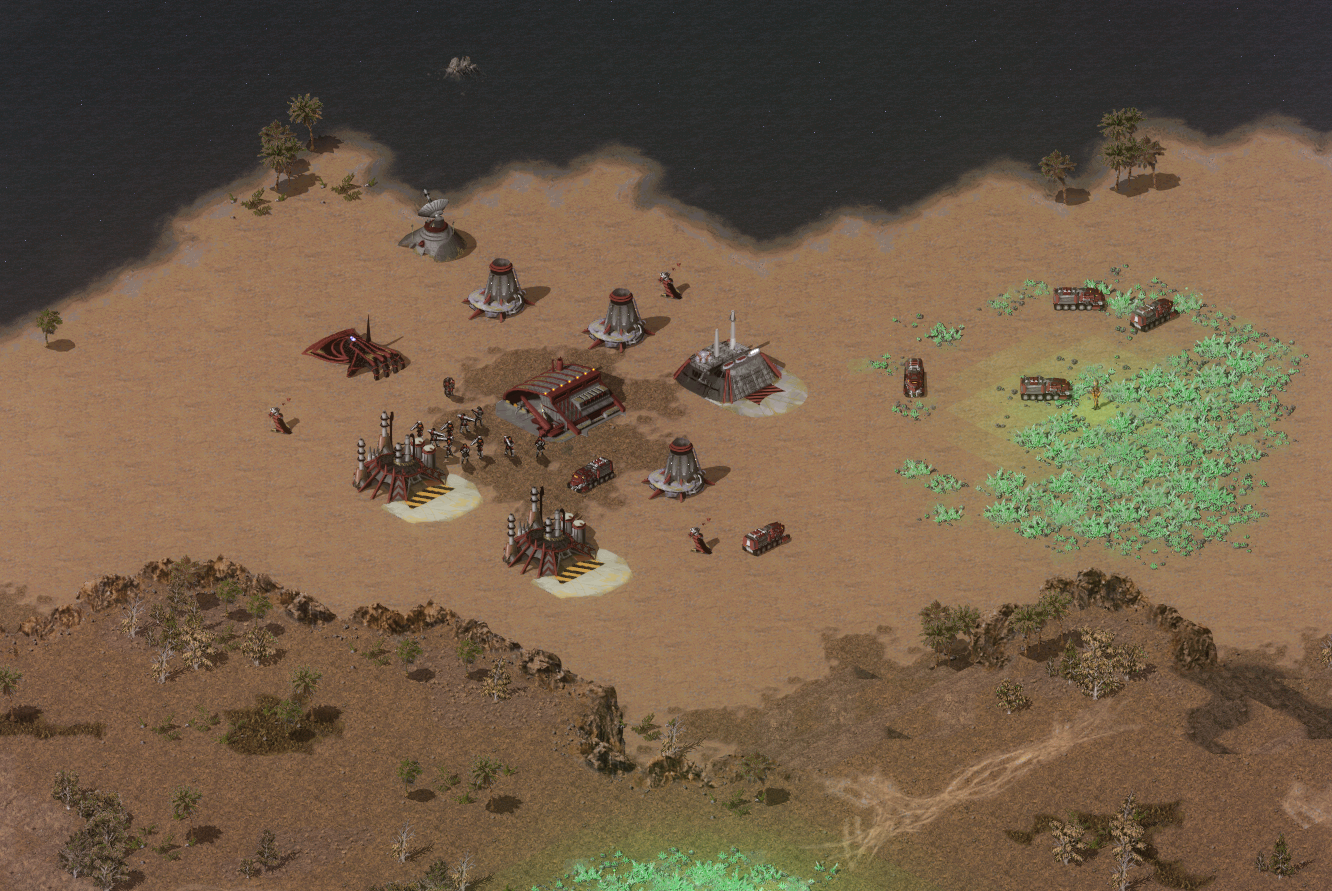 ------------------------------------------------------------------------------


Also, tomorrow's mod very well known by the visitors of PPM. We are talking about is Dawn of the Tiberium Age. And version 8.3.7 has just been released. Few days ago we mentioned the release of 1.200. For those wondering how did the version jumped so fast, they've renamed the 1.200 to 8.0.0 sometime after my news post. Since then, they've released 8.3.6 and 8.3.7 as bug fixes.

There will be a questions and answers event around 11:00 PM GMT and a game night at 3:00 PM GMT. You'll be able to follow it at DTA Discord channel or Danny Danku's Twitch TV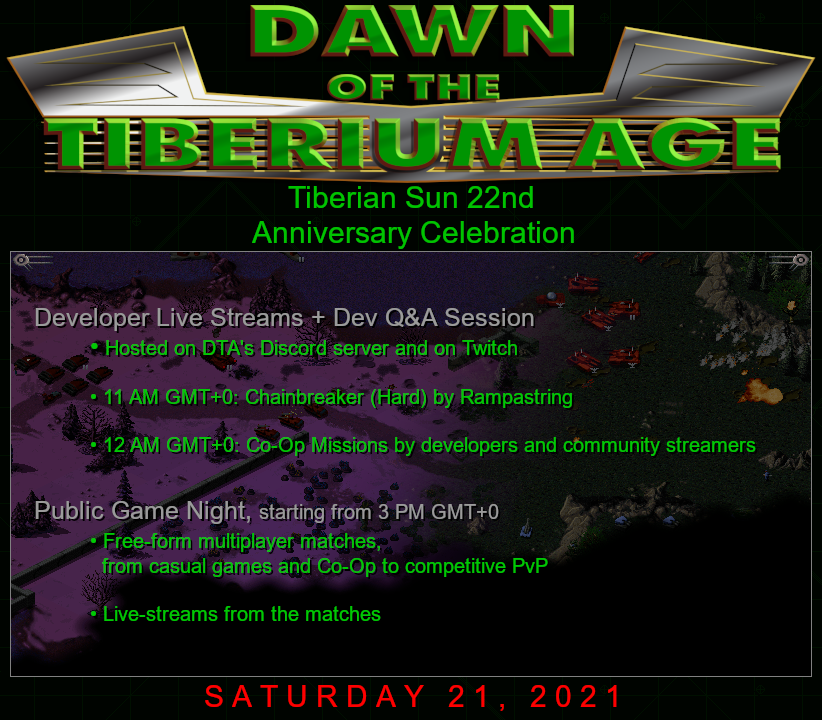 And that's all for now. Have fun!